Back to top
Ever been disappointed by machine performance that looked good on paper, but in reality, was less than predicted? How does a machine builder create high performance motion without sacrificing time and money? Learn how to take control of your machine motion performance in this webinar session presented by Ron Van Bruwaene.
In this session you'll learn:
How high performance motion creates ready to use parts and products
Which controllers the machine requires: machine, motion, or both
Why and how the performance of both individual components and the system matters
How to select controllers and components
About the Presenter(s)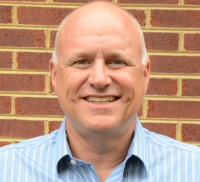 Ron Van Bruwaene, Senior Field Sales Engineer
As a Kollmorgen motion expert, Ron has helped innovators make better machines since 2001. He has had multiple roles working directly with customers and the drive/controls development team. With his extensive knowledge of controls and machine performance, he consistently helps solve demanding motion challenges.