Back to top
Need to master the new AKD2G Workbench? Whether you're brand new to the AKD family, or familiar with the first generation, this guided tour of AKD2G Workbench will give you the fundamentals you need to build confidence and accelerate your productivity.
You will learn:
Essential configuration settings
Quick diagnosis of faults and warnings
How to use built-in tools for greater performance
Answers to your questions
About the Presenter(s)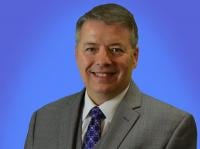 Gordon Ritchie, Technical Training Manager
Gordon Ritchie has over 31 years of experience partnering with machine builders to design motion solutions across the broadest array of applications. He teaches more than 60 technical motion classes each year as well as mentoring application and technical support teams. Gordon is an avid learner who enjoys the Blue Ridge Mountains, photography and videography.