Back to top
You approach every mission with 100% commitment to success. It takes perfect motion in the missile seeker head, fin actuation and wing deployment systems to ensure precise targeting. It also takes a motion partner that can work with you to co-engineer the ideal solution for your application and supply it reliably—from prototype thorough validation, from deployment through the entire program lifecycle—anywhere in the world that military security matters.
We are that partner, delivering with the 100% commitment you demand. When you need to design and produce better munitions guidance systems, engineer the exceptional with Kollmorgen.
More Ambitious Motion Design
With more than 100 years of motion leadership, including more than 70 years designing, manufacturing and delivering motion products for aerospace and defense applications, Kollmorgen ensures superior motion performance for mission-critical applications.
Our motors provide maximum torque density and power-to-weight ratio in designs that are unsurpassed for compact size and light weight. And as a result of our continuous advancement in material science and motor design, Kollmorgen motion systems are proven battleworthy under the most extreme conditions of speed, temperature, shock, vibration and altitude.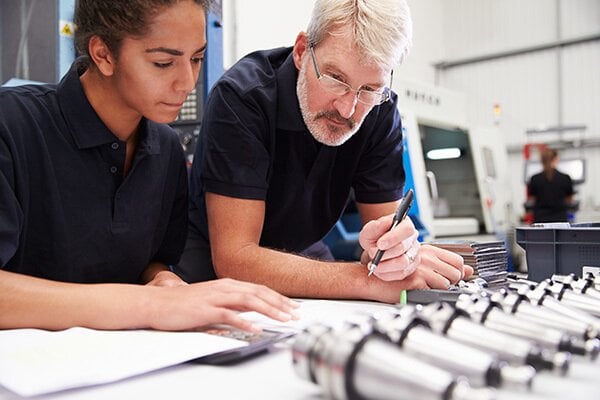 More Capable Missile Engineering
We offer an unmatched selection of standard and easily modifiable designs, with the co-engineering expertise to help you achieve the ideal actuation concept and motor fit for your application. Our modular approach enables us to modify motors as needed and ramp up to large-scale production quickly and cost-effectively, keeping your program on time and on budget.
Our senior engineers have decades of tried and true experience—including a deep understanding of how defense programs work, gained through a long history and wide range of projects. Whether you need our expertise and capabilities for integrated motion assemblies, or you need a partner to supply the optimum motors for your own actuator designs, Kollmorgen's capabilities are equal to your toughest assignment.
More Confident Program Delivery
With Kollmorgen on your side, you have a powerful set of self-guided design tools. You have direct access to motion experts who collaborate with you to improve the performance, quality, manufacturability and cost of your application based on our 100+ years of motion experience. You have local design support and a global manufacturing and supply footprint. And you have confidence in a partner with demonstrated success in sustaining supply and managing costs across decades of aerospace and defense program deployments.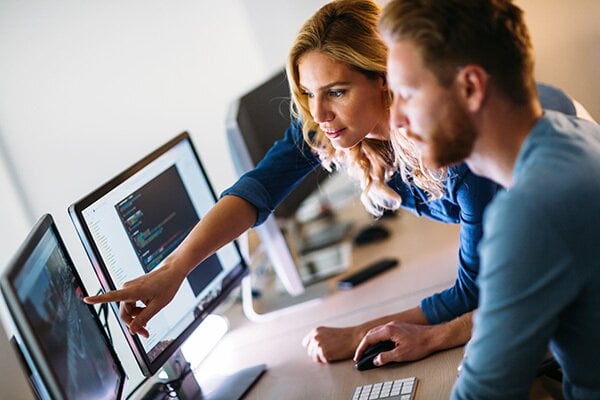 Missile Applications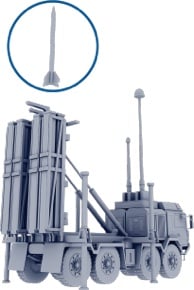 Surface-to-Air Missiles
Kollmorgen supplies motors for controlling seeker heads and fin actuators in surface-to-air missiles, including those designed for rapid, short-range maneuverability in defense against supersonic antiship missiles.

Air-to-Air Missiles
A variety of air-to-air missile programs rely on Kollmorgen motion products, including radar-homing missiles that provide beyond-visual-range strike capability for the Air Force, Navy and Marine Corps.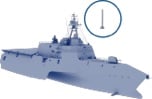 Shipborne Missiles
Vertical launching systems rely on Kollmorgen motion to provide rapid-fire launch capabilities for a wide range of shipborne standard, anti-aircraft and anti-submarine missiles.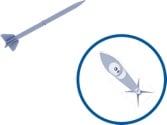 Interceptors
Kollmorgen motion is used for control of seeker heads and missile launcher platforms for small and light infrared-homing surface-to-air missiles designed to defend against antiship missiles, among other interceptor programs.
Top Products for Missiles and Munitions
Design Tools
Use our advanced design tools to get a quick start choosing the right motors for your application. Then rely on our co-engineering expertise to achieve the exact specifications and modifications you need for optimum performance, quality, manufacturability and cost. Kollmorgen's self-service, web-based design tools include:
Product Selectors
For direct selection of products when you already know your torque, speed, sizing and other requirements.
Motioneering
For guided product selection when you know your application requirements but not the necessary torque and speed.
Performance Curve Generator
For visualizing speed and torque based on winding factor, ambient temperature, drive current and other factors
Explore All our Design Tools »
Get Started
Count on Kollmorgen support to help you design and build a successful machine and keep it reliably productive, anywhere in the world. Our co-engineering experts will work with you to tailor a perfect-fit solution for your motion requirements.
For more than 100 years, Kollmorgen has been creating innovative solutions that bring big ideas to reality, keep the world safer and improve lives. Our history of reliability is unsurpassed, and our solutions are supported through engineering centers of excellence and customer service in all major regions of the world.
See the Kollmorgen Global Footprint | Discover the Kollmorgen Difference