Mobile Robots (AGVs) in Hospital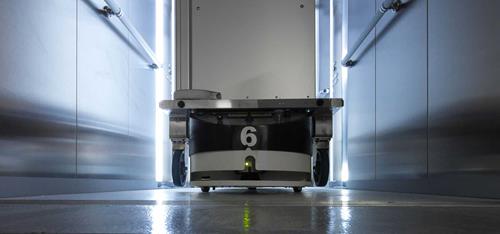 The AGV system at the hospital in Brive-la-Gaillarde has expanded into a new building. The system controls vehicles in the old building using inductive wire navigation and vehicles in the new building using natural navigation. The new navigation technology simplifies the expansion of systems since no changes are needed in the infrastructure.
Swisslog has delivered the system which is based on Kollmorgen's AGV controls technology.
View the video: