Back to top
DBL/DBK – the brushless motor for demanding applications
DBL/DBK brushless motors employ a high performace magnet system and are particularly suited to demanding motion control applications where rapid acceleration/deceleration and high throughput positioning are critical. Shortened versions are available for space restricted brushless motor applications.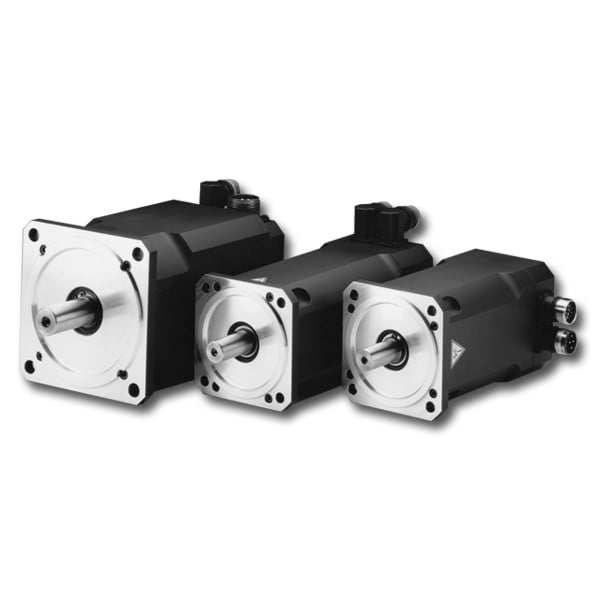 Features
Features
Features
High performance magnets for highly dynamic function
Flange dimensions to IEC standard, fit j6, accuracy according to DIN 42955, tolerance class R
Vibration class N according to DIN ISO 2373
Insulation for 480Vrated mains voltage (DBL1 : 230V)
Insulation material class F according to DIN 57530
Shaft end without a fitted-keyway
Protection Class IP64 Motor without shaft-sealing ring
Protection Class IP65 Motor with shaft-sealing ring
Built-in resolver
DBL2–8 and DBK motors are UL Recognized
Options
Holding brake
Shaft with keyway
Radial shaft-sealing ring
Vertical mounting sockets for resolver and power connections
Built-in high resolution EnDat encoder
Second thermal protection contact
Get Started
Get Started
Count on Kollmorgen support to help you design and build a successful machine and keep it reliably productive, anywhere in the world. Our co-engineering experts will work with you to tailor a perfect-fit solution for your motion requirements.
Talk to a motion expert