Back to top
Stainless Steel AKMH Series
Kollmorgen has designed custom solutions for challenging environments since our founding in 1916. The most notable were the motors used in Jason Jr., the ROV that was used to explore the Titanic. The culmination of these experiences has been leveraged in the AKMH series of motors. Designed for food contact and splash zones, the AKMH reduces cleaning time and maintenance, thus directly contributing to higher overall OEE for machines.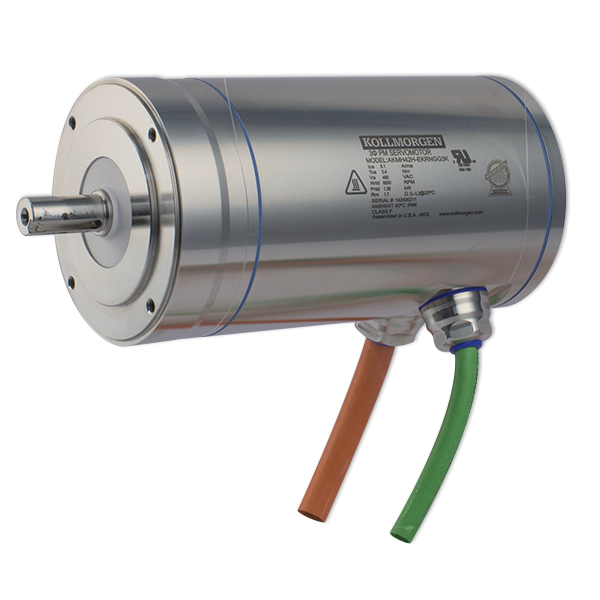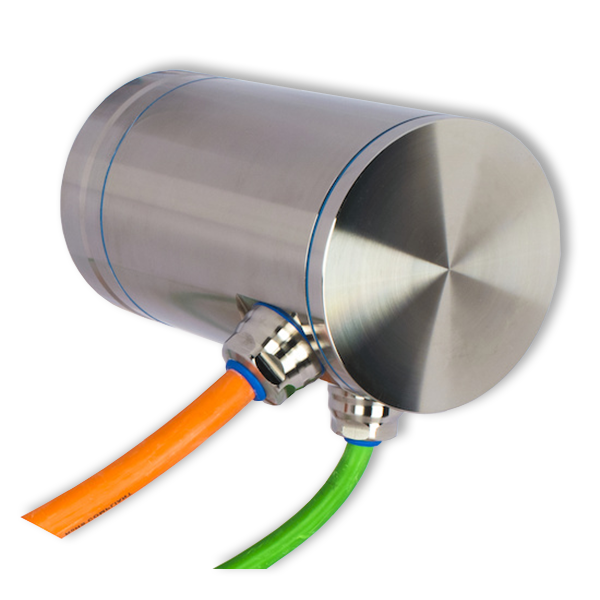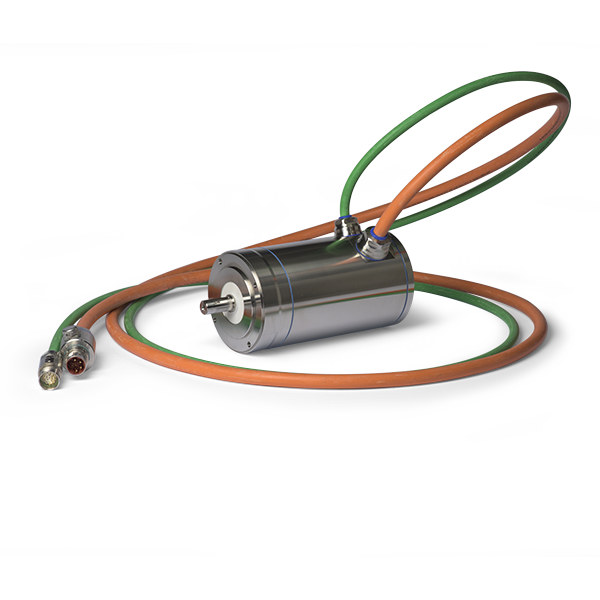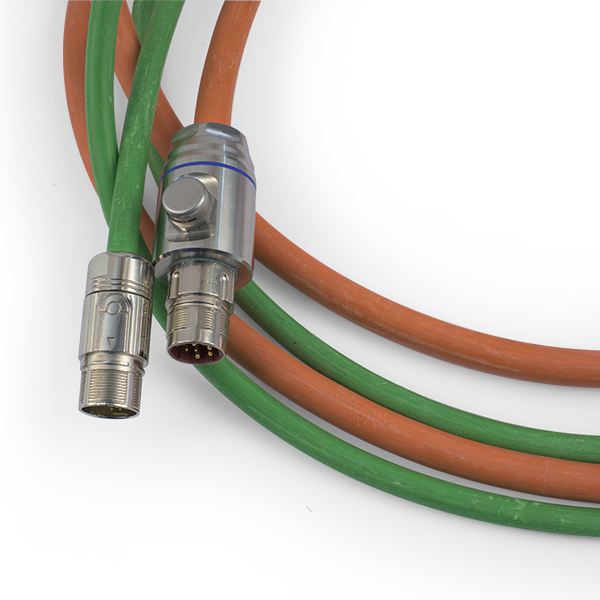 Features
Features
Reduced Recall Risk. The Food Modernization Safety Act (FMSA) gives the US federal government the ability to shutdown facilities, recall food products, and levy stiff fines to ensure public safety in regards to food product manufacturing. The AKMH is designed to meet the toughest hygienic requirements in the industry in order to reduce the possibility of food borne illnesses and costly recalls.
Designed for Fast Cleaning and Increased Uptime. The AKMH stainless steel motor is designed to meet the standards for IP69K, EHEDG, and 3A and is built with FDA approved, food grade materials. The careful elimination of flat surfaces, cracks, and crevices prevents the build-up of foreign material and bacteria. The AKMH housing and cable can endure daily wash downs with high pressure, high temperature, and caustic chemicals. The robust design means that guards and covers are not required to protect the motor from harsh cleaning regimens. These AKMH features constitute quicker cleaning, keeping your machine running, and increasing the OEE of your manufacturing line.
Bottom Line. The Stainless Steel AKMH series is designed for strict aseptic machine applications. The AKMH comes in 19 standard motor sizes, with multiple standard windings for each to fit the many motor applications found in food, beverage, and pharmaceutical industries. Kollmorgen's AKMH helps maintain the highest standard of machine cleanliness, increases OEE, and reduces the possibility of devastating recalls.
Increase your machine's OEE through superior wash-down design reliability
Reduce your machine's cost of ownership due to reduced cleaning time and increased reliability
Enhance the value of your machine by lowering your customer's risk of recall… due to the superior hygienic design of the AKMH
IP69K certification for motor and cable
Unique design techique to eliminate condensation
FDA Approved, food-grade O-ring seals
All exposed surfaces are 316L Stainless Steel, superior to 303/304 for hygiene & corrosion resistance
Round design with no nooks or crannies
Sloped rear cover to eliminate puddling, even in vertical mounting
No external hardware (no bolts, washers, or screws) to trap soil or pathogens or fall into food
Smooth surface meeting EHEDG & 3A criteria, promotes rapid cleaning and no harboring of pathogens
FDA Approved, food-grade bearing lube
FDA Approved, food-grade shaft seal
Cable designed to elminate the need for conduit
No protective covers needed for washdown.. No secondary cleaning disassembly required
FDA approved, food-grade tubing option for applications where the cable is in the food zone
Single cable for increased reliability, faster cleaning, and fewer places to harbor pathogens
Hygienic marking method eliminates harboring of pathogens
Hygienic, IP69K shaft seal, that includes special shaft treatment for long life
Our customizable fit will meet your needs, so you spend less time tweaking your machine's mechanicals
Innovative design features to reduce the cost and time associated with installation
Industry leading configurability for optimized performance
19 frame/stack length combinations
Windings designed to optimize the performance of your machine
Cables designed for direct connection to the AKD drive family (plug & play)
Face and flange mounts available in both IEC and NEMA standards
Rated speeds to 8000 rpm
Continuous torques to 22 Nm
Peak torques to 92 Nm
Cables designed to meet NFPA 79 without the need for additional thermal overload protection
Configurable cable lengths to 15 meters; no intermediate junction boxes needed
All digital feedback with digital nameplate for auto-setup
Brake option
Multi-turn absolute feedback option, single-turn absolute feedback standard
UL/CE/IP69K certifications
EHEDG/NSF/BISSC certifications pending
Specifications
Specifications
Rated Power
(kW) Range
Continuous Torque Range
(Nm)
Peak Torque Range
Max Speed
Motor Diameter
(mm)
AKMH2
0.18 - 0.52
.4 - 1.4
1.6 - 5.5
8000
72.5
AKMH3
0.35 - 0.72
1.1 - 2.5
4 - 10.5
8000
85
AKMH4
0.6 - 1.0
1.7 - 5
6 - 20
6000
114
AKMH5
0.77 - 2.2
4 - 12
13 - 45
6000
132
AKMH6
2.1 - 5.5
10.4 - 21
35 - 79
6000
186
Summary of 19 available AKMH sizes. See the AKMH Selection Guide for more details
Get Started
Get Started
Count on Kollmorgen support to help you design and build a successful machine and keep it reliably productive, anywhere in the world. Our co-engineering experts will work with you to tailor a perfect-fit solution for your motion requirements.
Talk to a motion expert