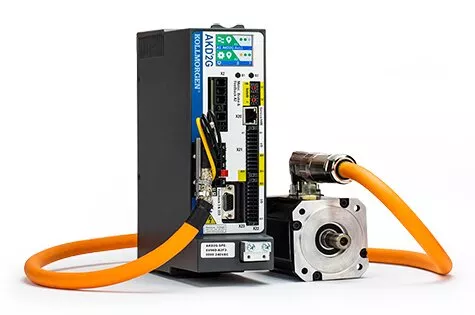 <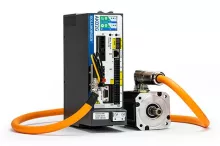 >
AKM2G Servo Motor
AKM2G represents the latest evolution of the industry-leading AKM motor family
With significant torque increases in the same motor size OEMs can achieve substantial performance improvement without changing the motor mounting or using more machine space.
Designers needing to reduce machine size benefit from AKM2G's ability to deliver increased power and torque density in a smaller footprint.
Extensive selection of feedback options to match application and performance requirements including options that support functional safety
Shaft, mounting, and connector options
Holding brake and thermal sensor options
Available low voltage models bring the benefits of AKM2G to portable, mobile and battery powered applications where higher efficiency translates to a smaller motor with lower energy demand

Product available worldwide
Kollmorgen introduces the next generation of motion for more ambitious machines built on more capable performance and more confident engineering. The Kollmorgen 2G Motion System harnesses the full performance potential of our leading AKM2G servo motors and perfectly matched AKD2G drives designed to deliver unrivaled power density and control. The result is significantly enhanced torque, responsiveness and SafeMotion capabilities in a compact footprint that enables easy installation and total flexibility.
Learn More
Learn how to engineer exceptional machines, robots and vehicles with the highest-performing, most reliable motors, drives, automation solutions and more.
Learn More