Back to top
TBM™ Series Frameless Motors
These torquer brushless motors are optimized to deliver high torque at relatively low speeds in low-voltage applications such as robotic joints, mobile robots and other battery-operated machines. Compact and efficient, the TBM™ Series is designed to be directly embedded in your machine using the machine's own bearings to support the rotor..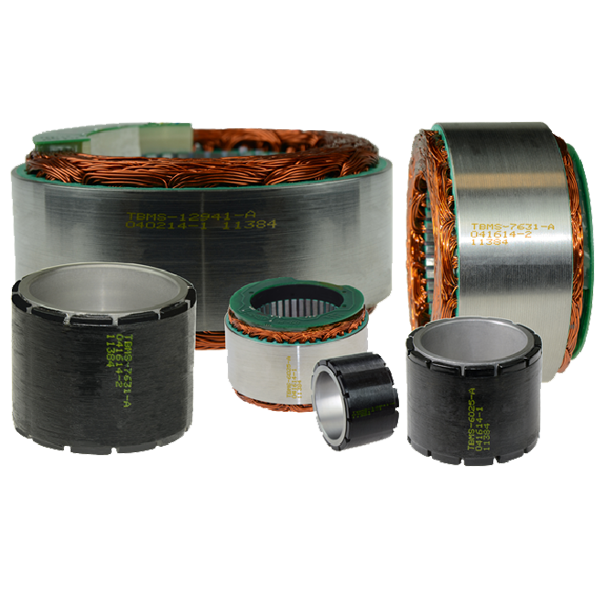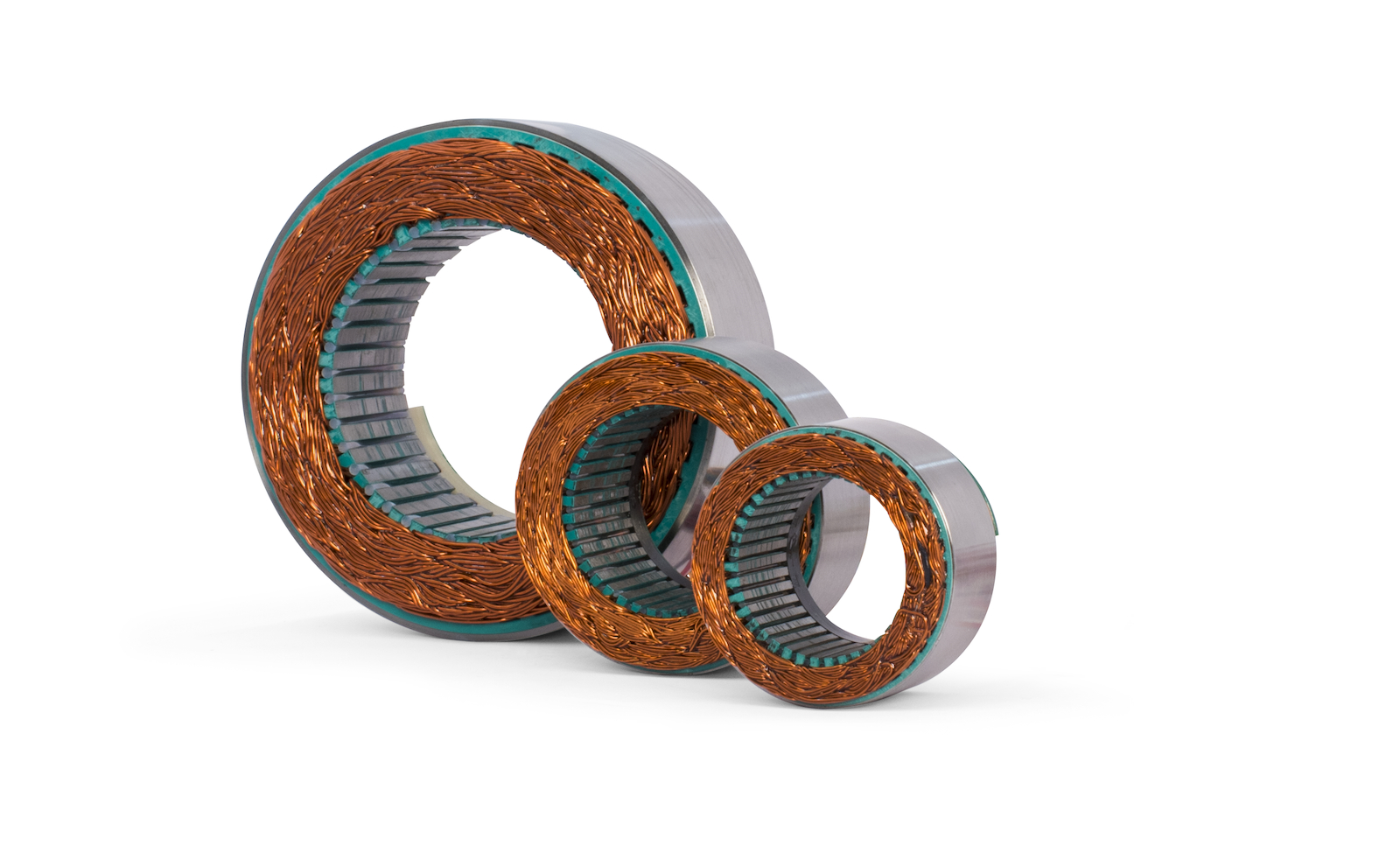 Increased Uptime
Increase Uptime
Reduce the complexity of your machine's design. Directly driving your load by removing failure prone transmissions will decrease the likelihood of costly failures and reduce the need for expensive, preventive maintenance. The end result is a reduced total cost of ownership in your machine.
Features
Features
Features
Multiple frame sizes ranging from 60 mm (2.36 inches) up to 129 mm (5.08 inches) OD
24/48 VDC standard optimized windings
Low-cogging designs
155°C internal winding temperature continuous capability
Stainless steel rotors for corrosion protection
Banded Rotors
RoHS Compliant
CE compliant at rated voltage
Custom windings available
Latching hall effects available, pre-aligned and factory-installed
Modify any standard product's characteristics—mechanical dimensions, electrical options and connections, thermal and winding optimization for acceleration or deceleration, torque, speed, power, smoothness, and more—to meet your specific needs
Benefits
Direct load connection eliminates maintenance of gearboxes, belts or pulleys
Zero backlash and compliance provides more responsive system performance
Eliminates coupling devices, reducing overall machine size
Embedded motor enables compact machine design, helps protect your intellectual property
Specifications
Specifications
Frame Size
Outside Diameter (in)
Through Bore (in)
Continuous Stall Torque
Peak Stall Torque
Standard Stack Lengths
Stator Dim "A"
Rated Bus Voltage (VDC)
Max Stall Tc
Nm (oz-in or lb-ft)
Max Tp
Nm (oz-in or lb-ft)
Max Rated N
TBM(s)60
60.35mm (2.37 in)
28.70mm (1.13 in)
.41 - 1.16 Nm
1.37 - 4.53 Nm
12.70 mm (0.500 in)
25.40 mm (1.000 in)
50.80 mm (2.000 in)
48 VDC
1.15 Nm (163 oz-in)
5.00 Nm (708 oz-in)
4300 RPM
TBM(s)76
75.97mm (2.99 in)
36.07mm (1.42 in)
.99 - 2.39 Nm
2.86 - 6.89 Nm
15.24 mm (0.600 in)
30.73 mm (1.210 in)
46.23 mm (1.920 in)
48 VDC
2.33 Nm (330 oz-in)
6.74 Nm (955 oz-in)
4025 RPM
TBM(s)129
128.93mm (5.08 in)
55.88mm (2.20 in)
3.12 - 10.3 Nm
8.07 - 39.4 Nm
13.33 mm (0.525 in)
41.28 mm (1.625 in)
54.61 mm (2.150 in)
100 VDC
10.3 Nm (7.60 lb-ft)
36.2 Nm (26.7 lb-ft)
2700 RPM
Modification Is Our Standard
Modification Is Our Standard
We understand that commercial off-the-shelf motors can't meet every design and performance demand. That's why we offer thousands of standard modifications.
Installation Features
Standard Modifications
Rotor hub geometry
Round, hollow, flanged, keyway, flat
Thru-bores from 5 mm (0.2 in.) up to published maximum (refer to outline drawing)
Mounting
Customer-specified bolt-hole diameter and circumferential pattern
Lead length
Base model: 152 mm (6 in.) min.
Customer-specified: 150 mm (5.9 in.) to 1200 mm (47 in.)
Lead colors
Base model: red, white, black
Other colors, customer-specified
Thermal sensor
PTC or linear thermistor-type devices
| Speed/Torque Capabilities | Standard Modifications |
| --- | --- |
| Winding gauges | Wide winding range available (includes lead wire change) |
| Stack lengths | 3-5 stack lengths available depending on frame size |
Fully Customizable
We Can Also Fully Customize
Don't see what you need? We'll work with you to customize a perfect fit for your application, with rapid prototyping and ramp-up to full-rate production. Get in touch and let us know what you are looking for.
Application Form
Get Started
Get Started
Count on Kollmorgen support to help you design and build a successful machine and keep it reliably productive, anywhere in the world. Our co-engineering experts will work with you to tailor a perfect-fit solution for your motion requirements.
Talk to a motion expert