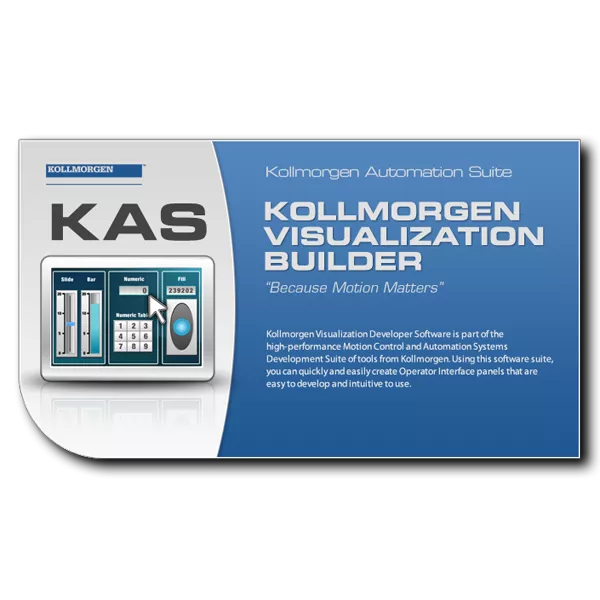 <
>
Kollmorgen Visualization Builder™
Build HMI Programming in KAS
Integrate your HMI as part of your complete automation and motion control solution with Kollmorgen Visualization Builder. As a resident feature of Kollmorgen Automation Suite (KAS), Kollmorgen Visualization Builder (KVB) is an easy-to-use graphical tool that allows you to quickly program your HMI should display and how KAS should operate. The Integrated Development Environment means you don't have to open multiple programs to complete different tasks.

Product available worldwide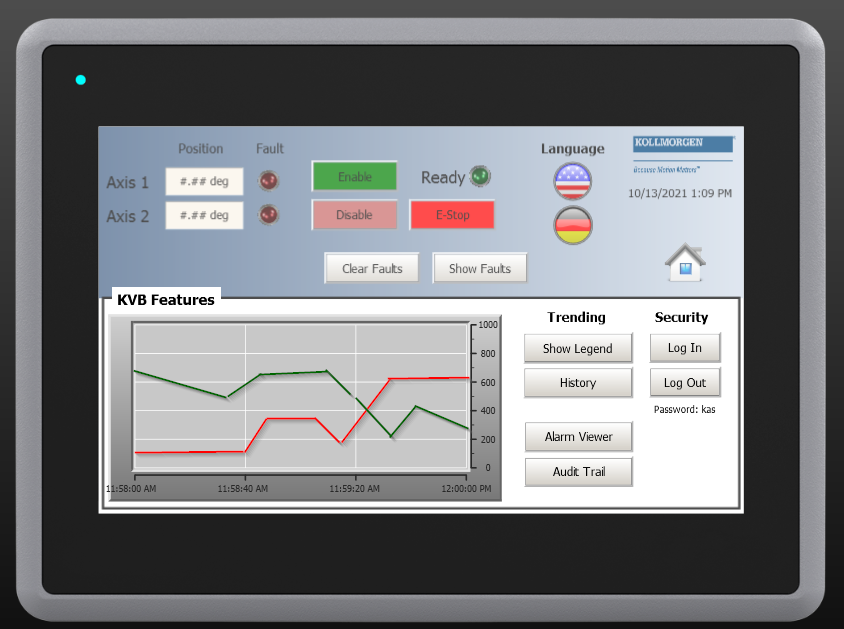 A Seamless, All-in-One Solution
With drag-and-drop functionality, you don't need to be a programmer or rely on third-party software to create the HMI display that works with KAS. Everything happens in one place and saves to one file, instead of saving separate HMI, PLC, or MotionBus files. KVB works best with Kollmorgen HMI panels, such as AKI2G, but can be used with your existing HMI panels as well. Use the Modbus TCP standard to deploy any HMI of your choice using a bit-based protocol for communication between the controller and HMI.
As a part of KAS, KVB allows you to create a program that works easily with the HMI in KAS. In other systems, you have to set up variables manually, give them a name, data type and address. Because KVB is embedded in KAS, you don't have to do this even once. You can check a box in KVB and it automatically creates the visual for the HMI while creating the corresponding action in KAS. It saves countless time, and since it is automatically mapped, there is no chance for human error that occurs when keying in everything manually.
Features
Multi-window navigation to give visibility into and control over the entire HMI project.
Templates to easily create trending views, process recipes, alarm management protocols and more.
Multiple text capabilities with change of control based on input value.
Support for function keys.
Integrated security.
Learn how to engineer exceptional machines, robots and vehicles with the highest-performing, most reliable motors, drives, automation solutions and more.
Learn More