Back to top
PowerTRUE™ Technology
Right-angle gear meshes are typically limited to ratios from 1:1 to 3:1. Our PowerTRUE™ 90 gear technology uses an advanced tooth design that allows multiple teeth in the face gear to mesh simultaneously with a standard involute pinion, increasing the ratio range to 5:1 while boosting efficiency to 98%. PowerTRUE technology is available on NemaTRUE™, DuraTRUE™, UltraTRUE™ and ValueTRUE™ 90° gearheads.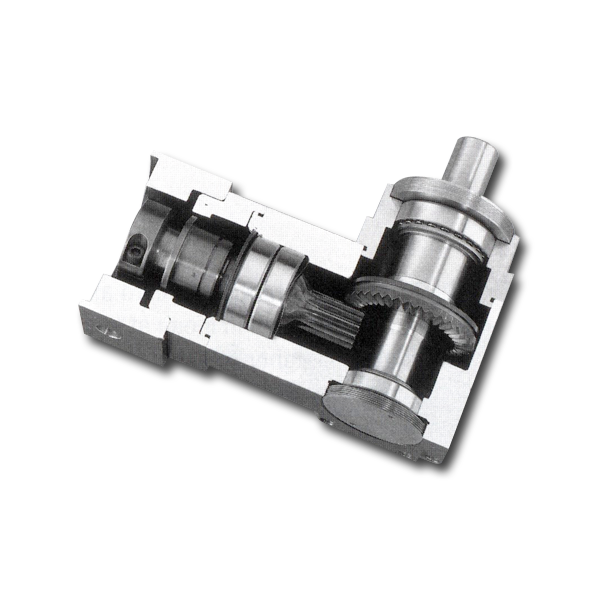 Features
Features
Features
Single axis mesh adjustment provides lower backlash
Compact right-angle design incorporates a high-tech face gear
Continuous tooth engagement and high contact ratio enable whisper-quiet operation
Mesh ratios from 1:1 to 5:1 exceed typical right-angle ratios
98% efficiency
Designed and machined using advanced CNC software and equipment
Advanced stress analysis and computerized gear tooth profile mapping ensure a durable, efficient high-torque solution
Available on NemaTRUE™ 90°, DuraTRUE™ 90°, UltraTRUE™ 90°, ValueTRUE™ 90° gearheads
Get Started
Get Started
Count on Kollmorgen support to help you design and build a successful machine and keep it reliably productive, anywhere in the world. Our co-engineering experts will work with you to tailor a perfect-fit solution for your motion requirements.
Talk to a motion expert