Back to top
EverTRUE™
EverTRUE™ Series gearheads are designed for continuous duty applications. These gearheads are lubricated for life and rated to last a minimum of 30,000 hours while running 24 hours per day, 7 days per week. Like all TRUE Planetary™ gearheads, the EverTRUE Series is designed for maximum torque capacity, high efficiency and low backlash.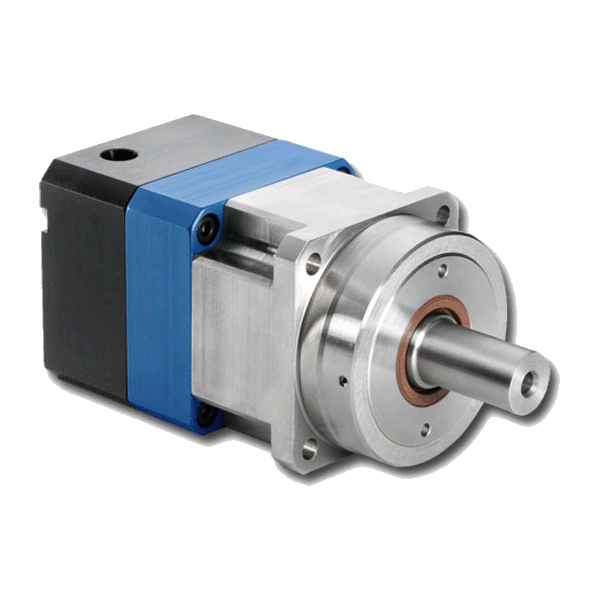 Features
Features
Features
Backlash: 4 arc-min
Ratios available from 4:1 through 100:1
Single piece output shaft
High-capacity tapered roller bearings and double full-complement needle bearings
Continuous-duty grease
Single-piece stainless steel output housing with integral internal gear
Input bearing with thermal compensation feature
Low operating temperatures
Rated at 30,000 hours life in continuous operation
Efficiency: 95%
Compatible with RediMount™ mounting system
Benefits
Designed to run 24 hours a day, 7 days a week
High axial and radial load carrying capacity
High torque capacity
Smooth, quiet operation with minimal backlash
Quick, error-free mounting to almost any motor
Corrosion-resistant housing
"Lubed For Life" and virtually maintenance-free
Specifications
Specifications
Mounting Type
Inline
Precision
4 arc-minutes
Frame Sizes (mm)
100, 140, 180
Torque Capacity
Nm (lb-ft)
up to 1017 (750)
Ratio Availability
4:1, 5:1, 7:1, 10:1, 16:1, 20:1, 25:1, 28:1, 35:1, 40:1, 50:1, 70:1, 100:1
Radial Load Capacity
N (lbf)
up to 44600 (10027)
Mounting System
RediMount™
Get Started
Get Started
Count on Kollmorgen support to help you design and build a successful machine and keep it reliably productive, anywhere in the world. Our co-engineering experts will work with you to tailor a perfect-fit solution for your motion requirements.
Talk to a motion expert