Join the Community
Register to join a community of over 6000 engineers where you can ask & answer system design's trickiest questions and problems.

Latest Support Articles
| | | |
| --- | --- | --- |
| AKD Basic using Single Precision Floating Point Decimal over ModbusWorking with floating point decimal value conversions. | Will Gaffga | June 6, 2023 |
| CNC PPCO CNC PPC da Kollmorgen é um sistema de comando numérico computadorizado desenvolvido no Brasil que possui diversas funcionalidades e comunicação EtherCAT com os servo-acionamentos AKD (Advanced Kollmorgen Drive) e ABD (Altra Brasil Drive). | Rodrigo Gallo | March 23, 2023 |
| KAS IDE fails to load ESI files and display missing ESI files error messages when FIPS security policy is enabledKAS IDE fails to load the ESI files from the ESI library and fails to add the EtherCAT devices to the project when the FIPS (Federal Information Process Standards) security policy is enabled on the computer. | Prashanth Morishetty | March 6, 2023 |
| Trade ComplianceKollmorgen is committed to sourcing components and materials from companies that share our values regarding respect for human rights, integrity and environmental responsibility. | Bethany Seymour | February 21, 2023 |
| AKT and AKT2G Remote I/O ComparisonThe AKT2G family is recommended for new applications requiring remote I/O in a PCMM or PDMM KAS application. This article and attachment compares the AKT2G Remote I/O family with the AKT Remote I/O family. | Will Gaffga | February 8, 2023 |

Latest Community Topics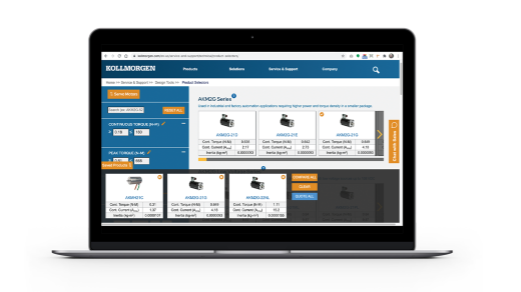 Online Support Resources
Not finding what you need? Additional support options including thorough documentation for KAS and AKD, links to our training area, and supplier documents are available below.