XMP-SynqNet-PCI-RJ (Obsolete card)
| 10 Jun 2022 | |
XMP-SynqNet-PCI-RJ (Obsolete card)
Hi from france
I'm interrogating myself about a T114-0002 (XMP-SynqNet-PCI-RJ) mounted on a HURCO machine tool.
The card is not found by HURCO software.
The device does not appear on PCI DEVICE LIST when booting up.
Theorically, if it was recognized, the device would appear : i am right ?
Many thanks in advance for your replies
Regards
Herve
Comments & Answers
Ariesta Wibisono

said ...
Ariesta Wibisono
|
Thu, 06/16/2022 - 18:46
In theory, if the XMP-SynqNet-PCI-RJ is recognized and installed properly, it will show up under: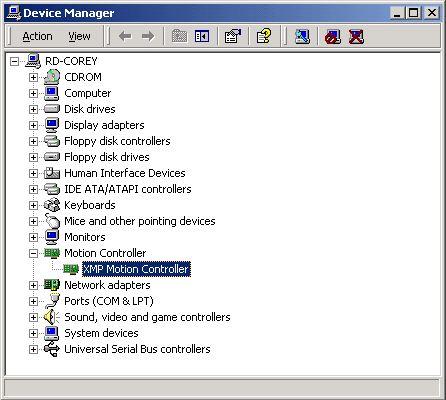 To help troubleshoot PCI Bridge problem, you can try the following troubleshooting page.
http://support.motioneng.com/Downloads-Notes/Troubleshooting/pci_bridge_...
That said, please contact Hurco for further support as XMP is highly customizable product.