WinCC Communication
| 20 Feb 2018 | |
WinCC Communication
Is it possible to communicate from an HMI of Siemens WinCC (7v3) to a PCMM via Modbus TCP/IP driver?
The Modbus WinCC communication driver requires on the a CPU selection between:
- 984 (Use this CPU type for the CPU 984 (except for CPU 984A, 984B and 984X).)
- Modicon Compact, Modicon Quantum, Modicon Momentum
- Modicon Premium, Modicon Micro
Which is the correct configuration?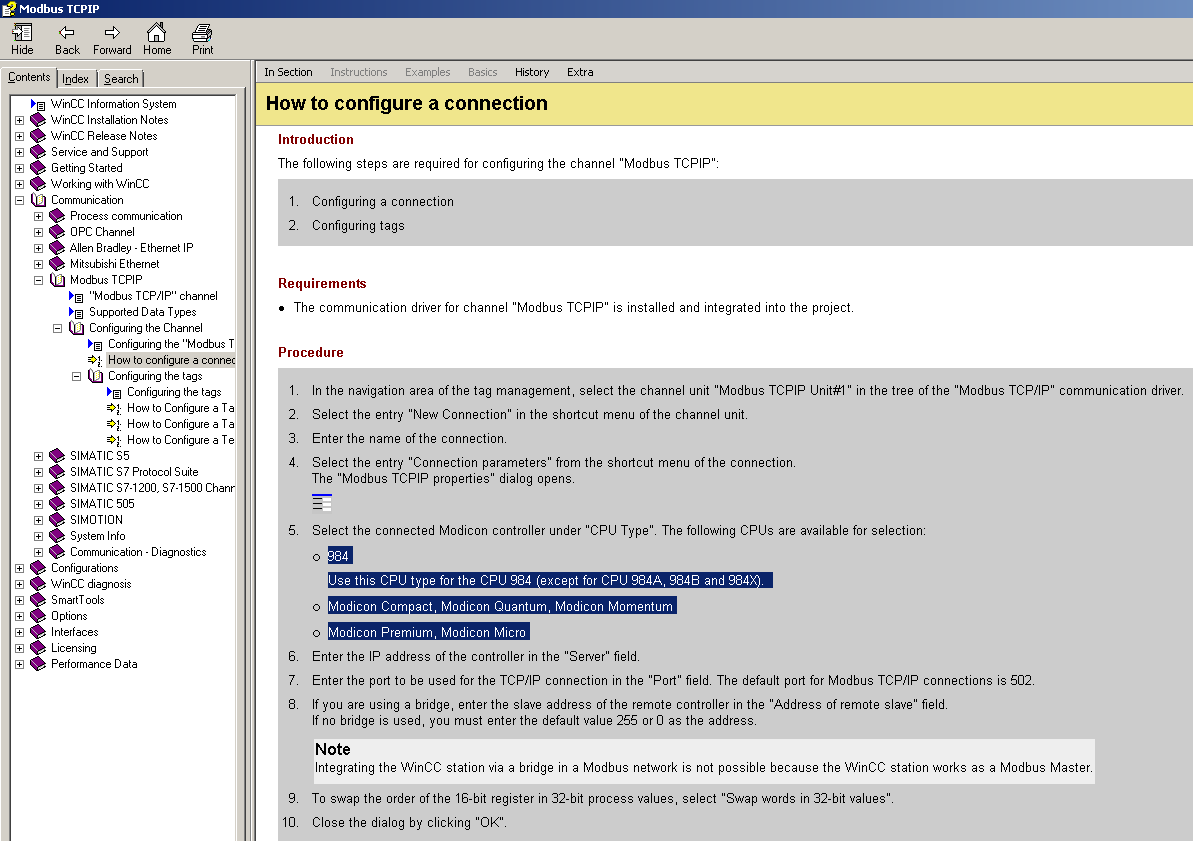 Thanks for any help
Comments & Answers
Dome

said ...
Dome
|
Fri, 03/02/2018 - 07:54
Sorry for the late answer, I tried to find a printable WinCC Manual without success.
I just can send you some printshoot.
I tried the communication as 984 and Modicon Quantum with different types of read/write (coils/registers) without success.
C Wontrop

said ...
C Wontrop
|
Thu, 03/08/2018 - 18:36
Here are the general Modbus TCP/IP settings for mating a HMI to the PxMM Controller. Please consider these when setting up the HMI.
Note: PxMM can be a Modbus TCP/IP slave only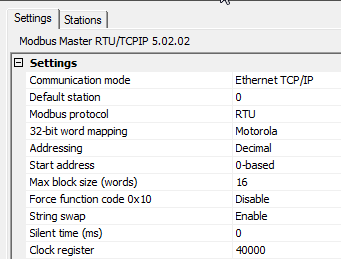 Also here is a link from the PxMM manual with information on a Modbus TCP/IP communication setup
http://curvegen.kollmorgen.com/webhelp/kas/#AdvancedTopics/MODBUS_slave.htm?Highlight=Modbus