Knowledge Base
Spend less time troubleshooting and more time developing.
We created the Kollmorgen Developer Network so you can focus on what matters most: Building awesome machines.
Back to top
Value Line Cable Update Notice
Kollmorgen is excited to announce our new Value Line cable offering!
Kollmorgen introduced our current Value Line Cables to North America in 2007 to offer a low cost solution between our AKM and AKD/S200. The cables have performed well with thousands of satisfied customers. As we began to expand our Value Line offering globally, it became apparent we would need to work with global sources that could not only meet the global demand, but also meet the latest certifications and standards required in many countries.
As a result, we are introducing our new Value Line cables, now available to order worldwide.
Enhancements resulting from these new cables include:
Color coded power and feedback cables
Improved bend radius
Jacket material upgrades
The part numbering scheme will continue to have the same meanings as the previous value line cables, including length in meters, measured from end to end of the cable
The raw cable material bears the CE mark; however, as with our other cable assemblies, the assembly is not declared to any CE standard
The Selection Guide and Automation Catalog will be updated with the new Value Line Cable part numbers.
Value line part number update
Current Part Number
New Part Number
VP-XXXX

VP-

H-

XXXX

VF-XXXX

VF-

H-

XXXX
Value Line Cable connectivity:
| | AKD | S200 | AKD2G |
| --- | --- | --- | --- |
| AKM | VP-H/VF-H | VP-H/VF-H | Coming Soon |
| AKM2G | | VP-H/VF-H | Coming Soon |
The images below show a visual comparison of the new Value line cables to the previous generation.
Power Cables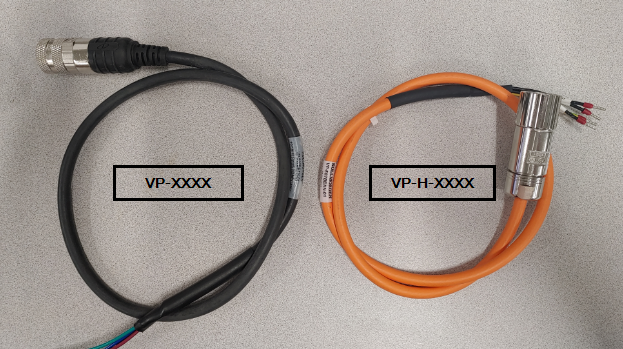 Feedback Cables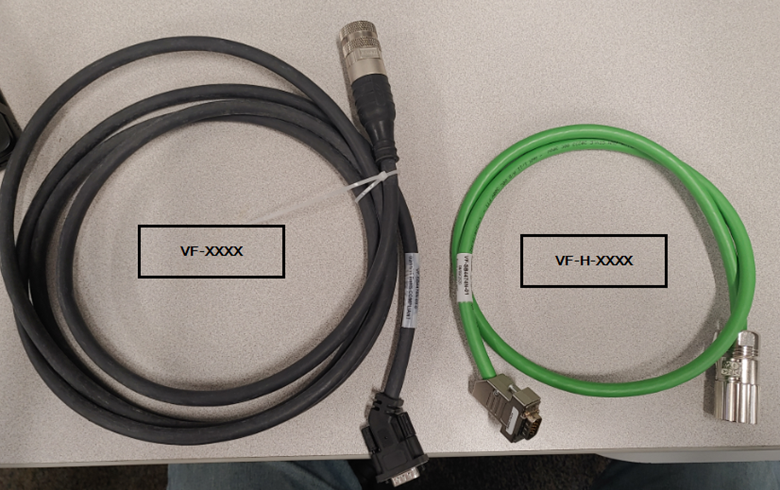 There is no negative effect on form, fit, or function of these new cables. They are backwards compatible, and have the same pinout as the previous generation. Attached is a document showing further cables spec comparisons and pinout information. This document will be updated again when further S200 information is available.