TBM Power Rating question?
| 18 Aug 2020 | |
TBM Power Rating question?
Hi !
I have a question?
The rated power of model TBM-6013-A in the catalog is 114W.
But the DC power formula DCpower = Idc x Vdc =5.51A x 48V = 264W
264W - 114W = 150W
how to know the 150W power consumption?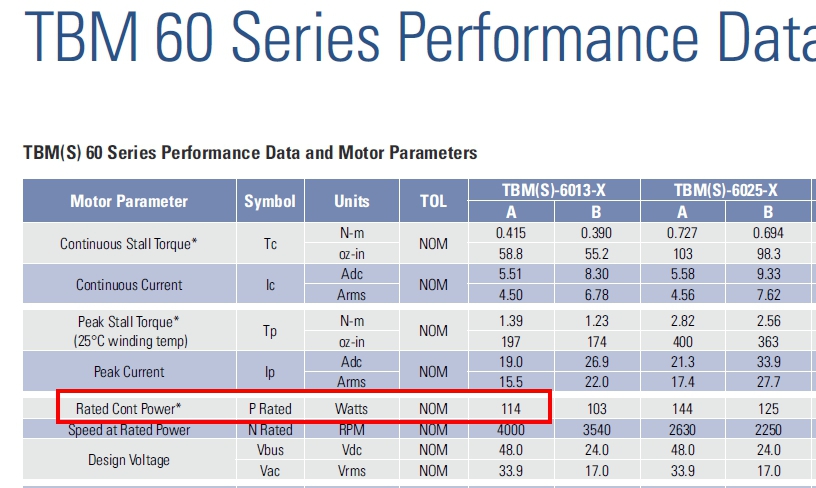 Comments & Answers
toddevans01

said ...
toddevans01
|
Tue, 08/18/2020 - 15:20
Are you looking for A) Power Input B) Power Output C) Power losses?
Allen

said ...
Allen
|
Wed, 08/19/2020 - 02:43
I was a little tired yesterday.
I looking for power losses.
TBM-6013-A :48V x 5.51 = 264W
But the catalog SHOW rated power is 114 W.
What is the power loss between this?(esistive, inductive, friction, eddy current esistive)
How to calculate it?
How to calculate the power rated?