Knowledge Base
Spend less time troubleshooting and more time developing.
We created the Kollmorgen Developer Network so you can focus on what matters most: Building awesome machines.
Back to top
TBM Frameless Motor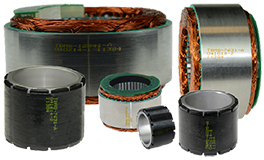 The TBM frameless direct drive torque motors designed for applications that require high power in a small, compact form factor with minimized weight and inertia. This motor is designed to be supported by machines' own bearings.
Typical applications include robotic joints, weapon stations, sensor gimbals, sight systems, UAV propulsion and guidance, as well as many others.
Articles