S700 Profinet
| 06 Apr 2022 | |
S700 Profinet
Hello all,
First time in this forum, first time working with a Kollmorgen Drive.
I'm struggling driving a motor trough a S700 via Profinet communication. Kollmorgen provides all GSDML and TIA portal files, but we're using a Fanuc robot as Profinet Controller, so we need to program it all from scratch.
We prepared a program to transform from bit frame to integers following the Kollmorgen Profinet communication, and it seems to work. Problem is, when we try to follow one of the examples (PNU 930 to change OPMODE), we don't get the expected answer from the Drive.
What we should get :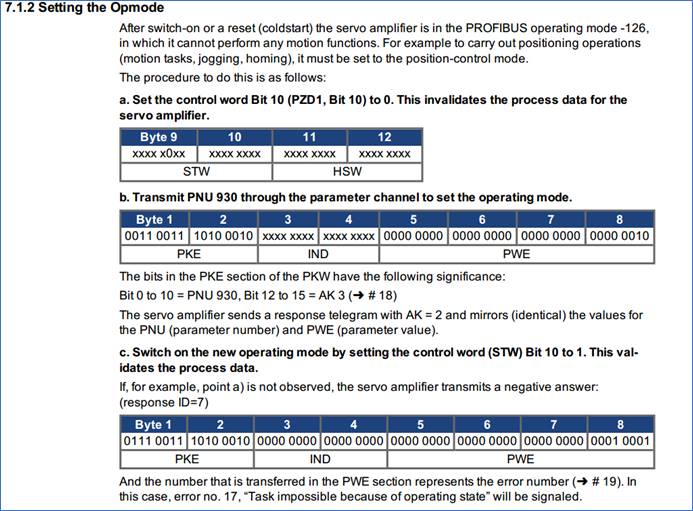 What we get :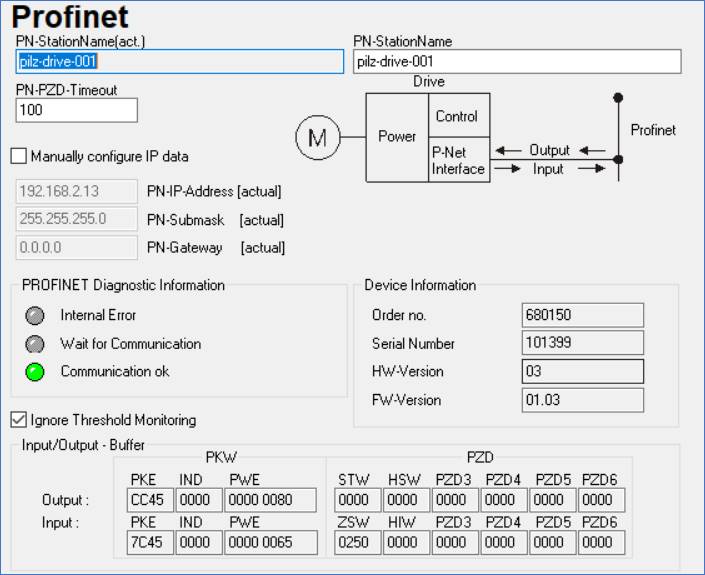 I fear our drive is not correctly configured to work with Profinet (I don't think it's on opmode -126 as said in the documentation).
Someone has any experience with Profinet and S700? Any help would be great!
Thank you in advance,
Sergio
Comments & Answers