S200 OC Tools Position Node GUI v3 / S200 Tools Base and SynqNet GUI v2.9.905
| 24 Feb 2022 | |
S200 OC Tools Position Node GUI v3 / S200 Tools Base and SynqNet GUI v2.9.905
HI the Tools Position Node GUI has an oscope and we would like to see what max current our drives are using but I'm not able to connect with the RS232 phone cord. I can connect with Tools Base and SynqNet GUI but it does not have a scope to show me max current. The SynqNet GUI seems to be for configuration and not diagnostics. Is there a different software I should use? My drive version is 3.2M
thanks!
Comments & Answers
toddevans01

said ...
toddevans01
|
Thu, 02/24/2022 - 21:37
Ben,
There are 2 different GUIs for the S200 family of drives.
The VT, SR, and SD ( Base and SynqNet ) versions use the Base and SynqNet GUI.
The CN version uses the S200 OC Tools ( Position Node ).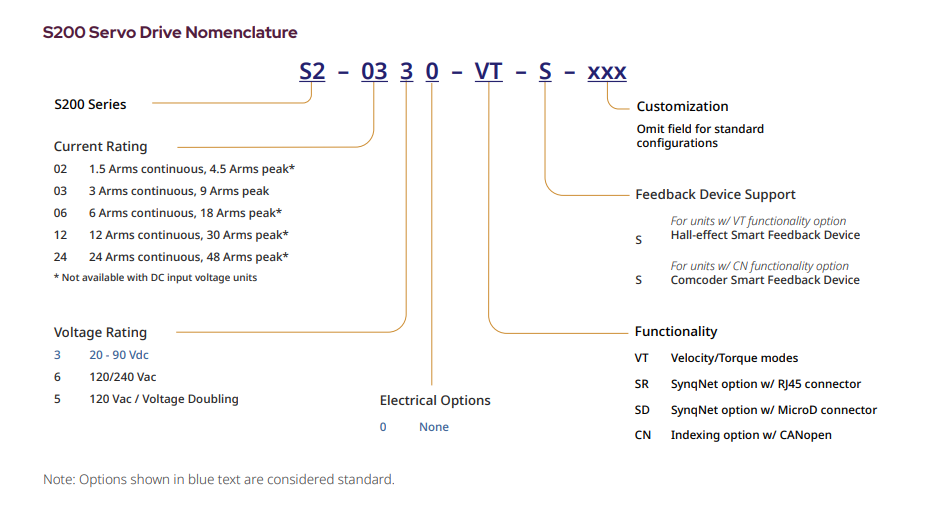 Neither version of the GUI has a Scope feature built in.
There are 2 options for monitoring current feedback ( IFB ):

Go Online and monitor IFB in the Status screen by selecting it in one of the listboxes.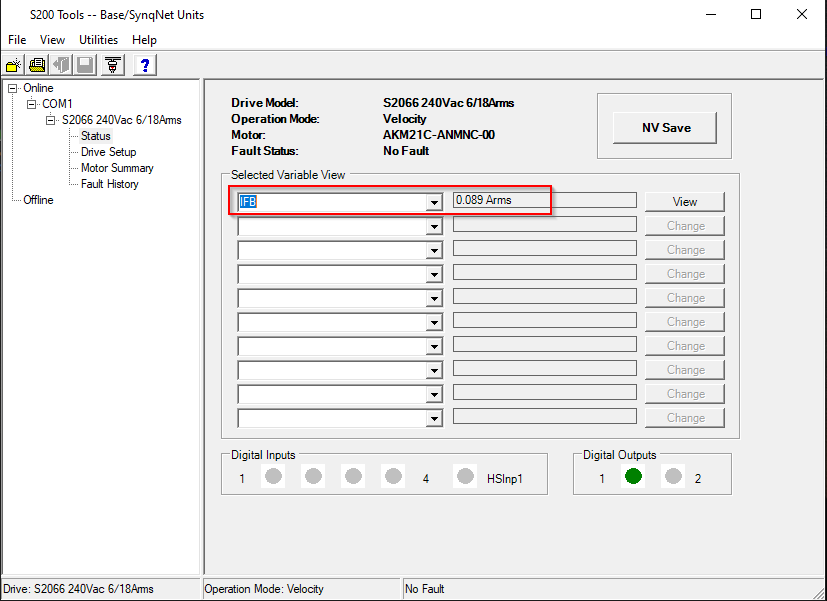 Use an analog output configured for IFB and monitor externally using a real-world Scope.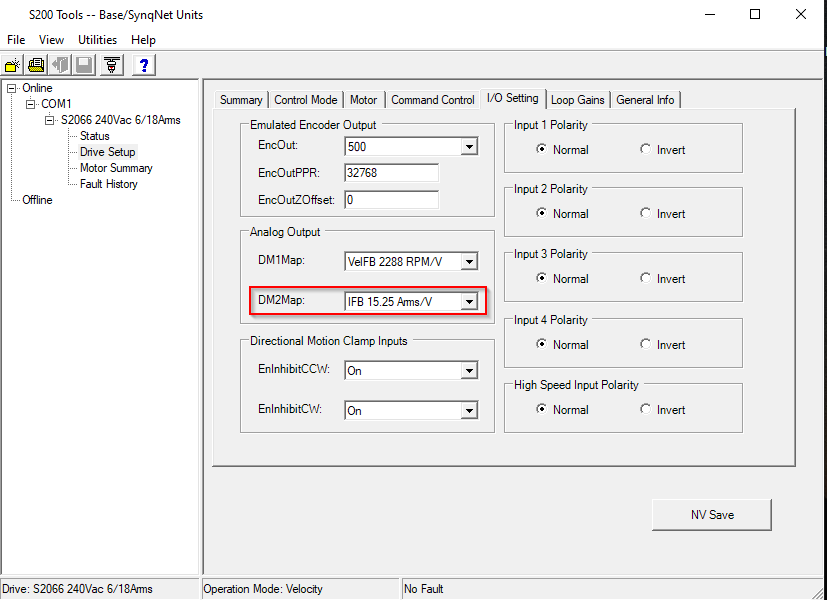 I hope this helps!

Best Regards,
Todd Evans