Knowledge Base
Spend less time troubleshooting and more time developing.
We created the Kollmorgen Developer Network so you can focus on what matters most: Building awesome machines.
Back to top
KBM Frameless Motor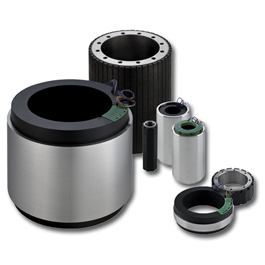 The KBM frameless motor series is the latest direct drive technology, engineered to provide high-performance and long life. Optional latching digital hall effect sensors are pre-aligned and factory installed with added axial rotor length to achieve proper triggering. Choice of insulation allows operation over a wide range of line input voltage.
Articles
Mounting Hints
Animation:
Video: