VBus Low & In-Rush Relay Closed(False) Issue
| 29 May 2023 | |
VBus Low & In-Rush Relay Closed(False) Issue
Hello, I'm Jaehyung Kim, a Ph.D. candidate in South Korea.
Currently, I am working on building a system that incorporates the Kollmorgen workbench, AKD-P00307, and AKMH24D-CCK2R Motor. However, I am facing an issue related to the VBus.
The available information regarding the 'In-Rush Relay' in the manual is limited, and I am struggling to understand it due to my limited efforts and skills in this area.
I would be extremely grateful if someone could provide me with advice or guidance regarding this matter.
Thank you in advance.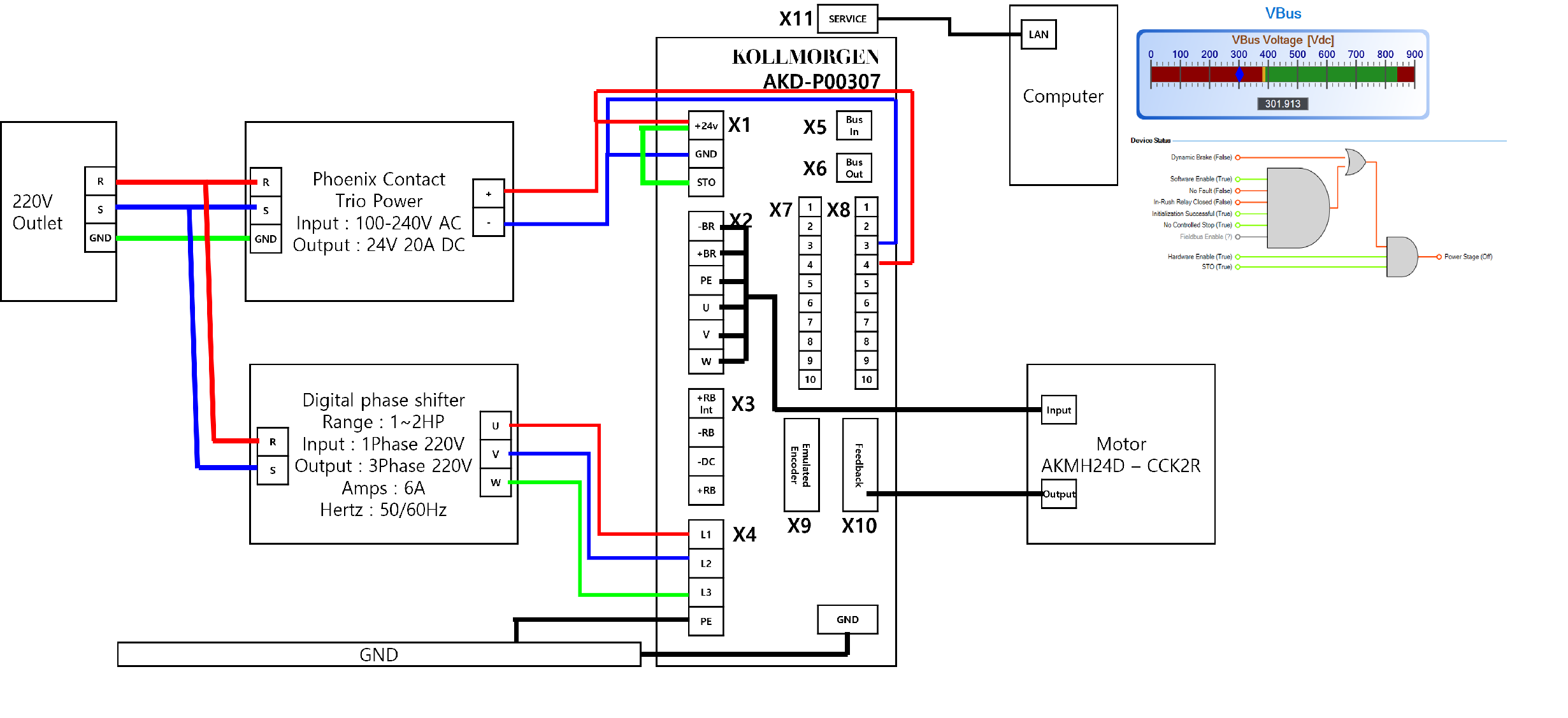 Comments & Answers