Knowledge Base
Spend less time troubleshooting and more time developing.
We created the Kollmorgen Developer Network so you can focus on what matters most: Building awesome machines.
Back to top
Cartridge DDR Motor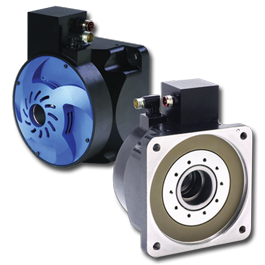 The CARTRIDGE DDR™ motor does not have bearings. It mounts to a machine using the machine's existing bearings to support the motor's rotor. The frame of the CARTRIDGE DDR™ motor mounts to a pilot and bolt circle on the machine frame much like a conventional motor.The rotor engages to the load using an innovative compression coupling, shipping clamp holds the rotor and feedback in place during transportation and mounting.
Application Notes
Additional Information
Mounting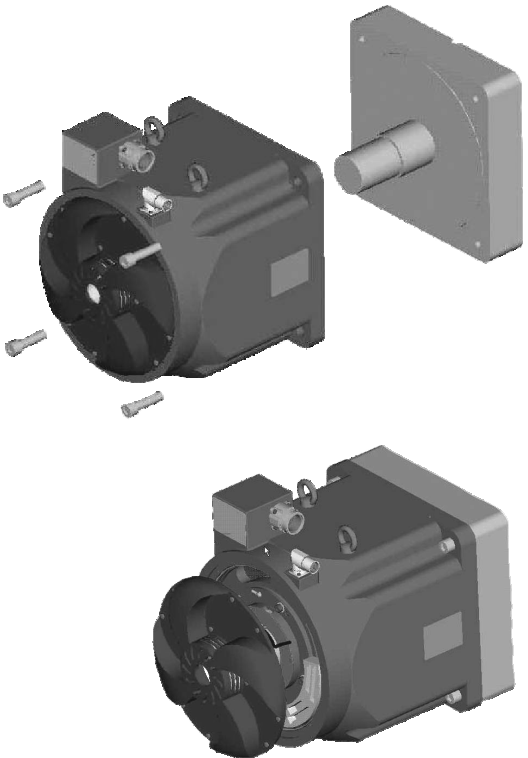 The CARTRIDGE DDR™ motor can be mounted with any orientation including either a horizontal or vertical shaft. It is a simple and quick procedure to mount a CARTRIDGE DDR™ motor to a machine:
Slide the CARTRIDGE DDR™ motor onto the shaft
Bolt the housing to the machine frame
Torque the compression coupling
Unbolt the shipping clamp hardware and store it in the provided slots
Connect cables between the CARTRIDGE DDR™ and the servo amplifier
Commence operation
The Flash presentations demonstrate how simple it is to mount a CARTRIDGE DDR motor. The files are executables, simply download and extract the files to play them.
The live installation and removal demonstrations of CARTRIDGE DDRs are more in-depth presentations. They are in SWF format. After downloading and extracting a file, simply drop it on a web browser to start the presentation.