Back to top
Kollmorgen TBM Series of Direct Drive Frameless Motors Honored as Finalist in the 2018 Design News Golden Mousetrap Awards
High-performance motor is ideal for robotics and motion-critical applications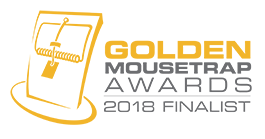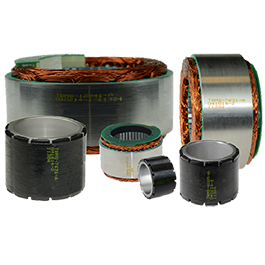 RADFORD, VA – January 23, 2017 – Kollmorgen is pleased to announce that its TBM™ series of Direct Drive Frameless motors has been selected as a Golden Mousetrap Finalist in the Automation and Control category. The annual awards are sponsored by Design News to recognize and celebrate the companies, products and people energizing North American design, engineering and manufacturing. The Golden Mousetrap Awards will be announced at a ceremony on February 6, 2018.
"We know that our customers – especially in the Robotics and Collaborative Robotics space – are bringing both their software and machines to market quickly to answer explosive demand. Our TBM motor is configurable for that perfect fit, which means less time in the product development phase and more time fulfilling the needs of our customer's customer," said Melanie Cavalieri, Director of Product Marketing at Kollmorgen.
The configurable nature of the TBM™ family allows customers to optimize the motor selection to match specific application requirements, thus differentiating their robotic machine designs. The high-performance TBM motor is easily integrated into a wide range of robotic applications such as robotic joints, medical robotics, sensor gimbals, guidance systems, and other motion-critical applications.
Kollmorgen TBM is designed to be directly embedded into machines, using the machine's own bearings to support the rotor. The low cogging torque means motion is smoother. The improved performance opens the door for new uses. TBM technology is optimized for applications that require high power in a small, compact package with minimized weight and inertia. TBM's industry-leading frameless design is efficient, lightweight and flexible, and available in several frames sizes with multiple stack lengths and winding options.
ABOUT KOLLMORGEN
Since its founding in 1916, Kollmorgen's innovative solutions have brought big ideas to life, kept the world safer, and improved peoples' lives. Today, its world-class knowledge of motion systems and components, industry-leading quality, and deep expertise in linking and integrating standard and custom products continually delivers breakthrough motion solutions that are unmatched in performance, reliability, and ease-of-use. This gives machine builders around the world an irrefutable marketplace advantage and provides their customers with ultimate peace-of-mind.
For more information visit www.kollmorgen.com, email [email protected], or call 540-633-3545.