Deutsch

简体中文

Italiano

Türkçe

Português

Français
Back to top
Webinar: Food Safety Demands a Clean Plant, Dec 3, 2014, 2pm ET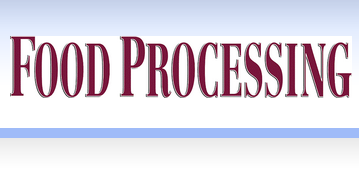 Food Safety Demands a Clean Plant
December 3, 2014, 2:00 PM ET
Registration Link: http://info.foodprocessing.com/safety-webinar-141203
In this free webinar two vital components of food safety in plants will be discussed.
How to design machine powertrains to be both reliable and hygienic in wash-down environments.
How to safely sanitize equipment with dry ice (carbon dioxide.)
Food manufacturers understand just how essential clean manufacturing is to the life of their business. Our brief (less than 40 minutes) but extremely informative webinar will highlight two important components to food safety with a live question-and-answer period at the end. Presenters are Bill Sutton, Electrical Engineer with Kollmorgen and Tyson H. Marlowe, Director of Global Business Development with Cold Jet, LLC.
Sign up here: http://info.foodprocessing.com/safety-webinar-141203