Back to top
Our Role in Fighting COVID-19
April 8, 2020
Kollmorgen and its parent, Altra Industrial Motion Corporation, are proud to be supporting many customers and partners in the global fight against COVID-19. Our motion solutions enable critical medical applications and other services essential to the continued functioning of society in these unprecedented times. This video showcases just a few of the areas where we're making a difference.
Supporting Your Critical Needs
April 2, 2020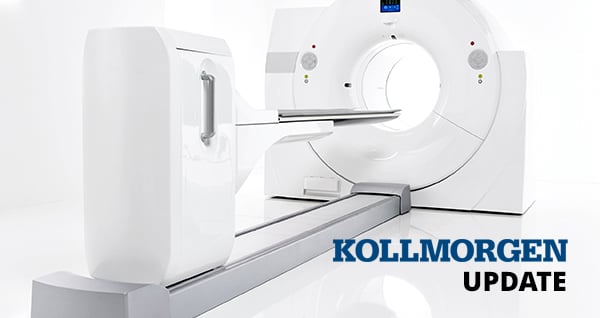 As the coronavirus (COVID-19) situation continues to evolve and impact every aspect of our lives, we're writing with a second update on Kollmorgen's response.
Kollmorgen is proud to be playing a critical role in the global fight against COVID-19, working closely with so many of our customers and partners. Our global production facilities are fully operational, despite the growing number of government bodies announcing shelter in place declarations.
Kollmorgen motion solutions are enabling essential equipment manufacturers around the world to respond to the need for respirators and other personal protective equipment, test kits, diagnostic machines, ventilators, blood-gas analyzers, blood pumps, CT scanning equipment, and more. All of these products are essential to the diagnosis and treatment of COVID-19 and its complications. Beyond healthcare, many other Kollmorgen partners that provide essential services – from aerospace and defense, to food production and packaging, automated warehousing of critical household supplies, and energy and communications, to name a few -- depend on a reliable supply of our components.
Our design teams and manufacturing facilities are responding with urgency to dozens of requests to accelerate design cycles, increase production, and speed delivery for the motion systems that directly fight COVID-19 and keep essential services continuing for people who need them the most.
As we help our partners defeat this pandemic and provide for essential needs around the world, our number-one priority remains the well-being of our employees and their loved ones. We're scrupulously following best-practice safety recommendations from the World Health Organization (WHO), national health organizations, and other local government agencies.
Our corporate vision is Enabling Innovators to Make the World a Better Place. That's what we're doing during these challenging times, and we appreciate your partnership now more than ever.
COVID-19 Concerns? Kollmorgen Is Here for You.
March 20, 2020
In these disruptive times, we know that many of our customers and partners need to stay productive. Business continuity, economic security and even public health depend on reliable supply and expert support for the motion and automation systems that so many industries depend on.
As of this update, Kollmorgen is fully operational, serving your needs in a safe, responsible manner.
Our Commitment to Safety
During the pandemic, as always, our highest priority is the health and safety of our employees, customers, suppliers, communities and families.
We are complying with best-practice recommendations of the World Health Organization (WHO), the Centers for Disease Control and Prevention (CDC), and relevant federal and local government agencies.
We have eliminated international travel and restricted domestic travel in all regions where we operate.
We are encouraging our associates to work from home when possible, providing hygienic resources, and are practicing social distancing in the office and production environments.
Our Commitment to Partners and Customers
Kollmorgen remains open for business, and our global production facilities are all fully operational.
Our supply partners continue to meet our demand for parts, although shipments have been delayed in a few limited cases. We continue to discuss needs and logistics with our suppliers daily.
If we can't meet a specific shipping commitment, we will keep you informed. We ask for your understanding as we work to fulfill your order as quickly as practical.
We will continue to provide updates as needed in these uncertain times.
Staying Connected
We welcome your questions about specific orders. Please contact your customer service team or local sales representative, as always.
We're also here to help with your current projects. Our motion engineers are available remotely during this critical time, via phone and online collaboration tools, to accelerate your design work. Kollmorgen.com design tools, communities, and support materials are available as well.
We appreciate your business and your partnership now more than ever.
Best wishes from your Kollmorgen team.