Safety Card PMCprotego S1-2 (Kollmorgen firmware)
| 26 Sep 2022 | |
Safety Card PMCprotego S1-2 (Kollmorgen firmware)
Hello community,
A safety card PMCprotego S1-2 (Order number: 680005 with Kollmorgen firmware) is giving the following problems: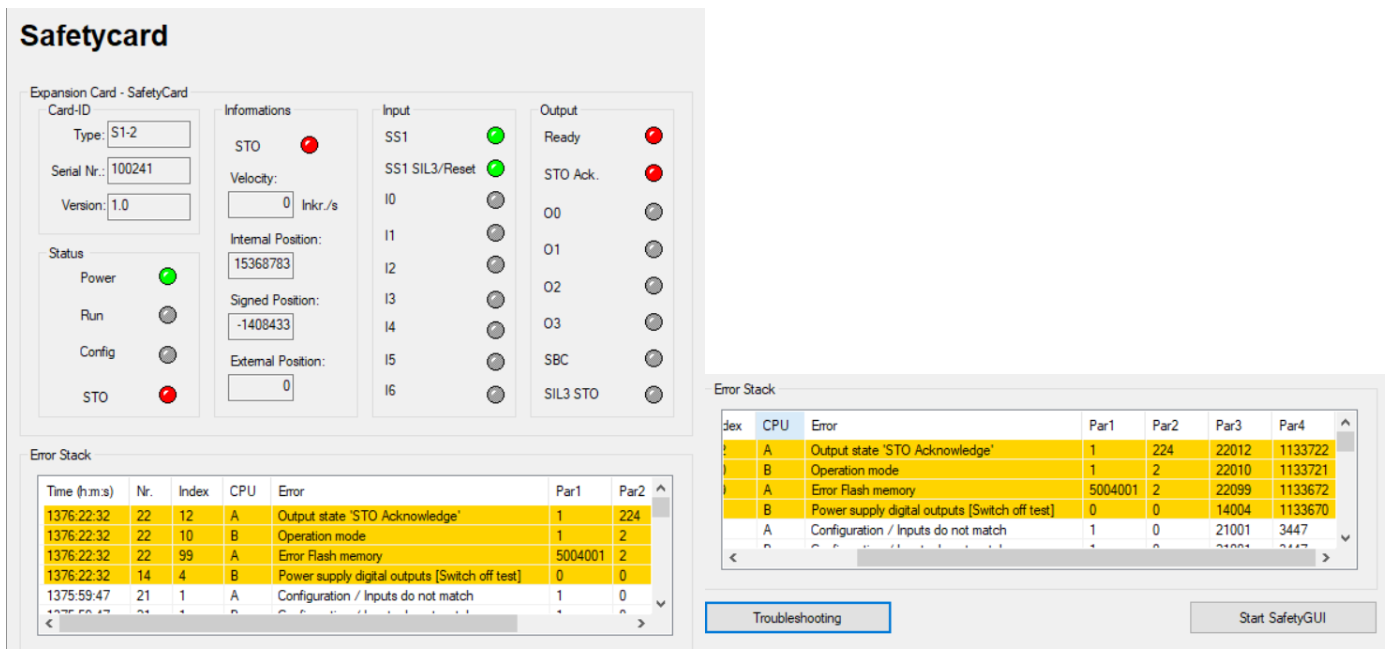 Any troubleshooting for these errors? They stop a motor while moving.
Thanks in advance,
Sergio
Comments & Answers
SergioIdom

said ...
SergioIdom
|
Wed, 09/28/2022 - 13:56
Hello,
You are telling me this once and again and no one contacts me. Why don't you post the answer here instead of having to talk between you-distributor-me?