Learn More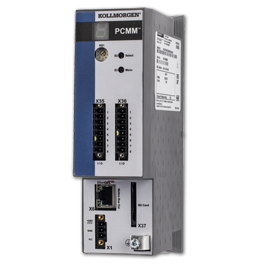 The PCMM, or Programmable Controller Multi-axis Master, is a high-performance, stand-alone machine controller. The 1.2GHz CPU runs the soft-PLC, EtherCAT master, and real-time motion engine to power machines big and small.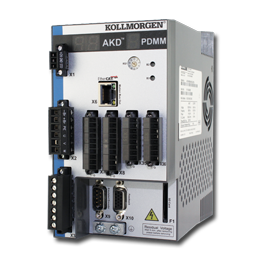 The AKD PDMM® combines one AKD servo axis and the PCMM EtherCAT master controller that supports up to 31+ more additional AKD axes.
Full KAS automation capabilities using IEC61131-3 soft PLC industry standard programming language
Integrated control for multiple servo axes, complete I/O and HMI interface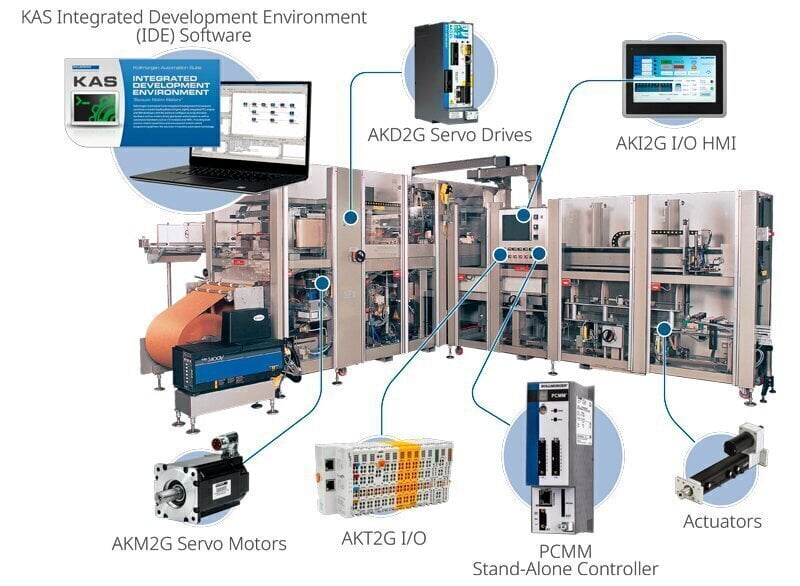 Kollmorgen Automation Suite (KAS) includes all the software and hardware you need to bring truly differentiated, high-performance machines to market faster. KAS has been proven to measurably accelerate development, increase throughput, minimize scrap and maximize overall equipment effectiveness.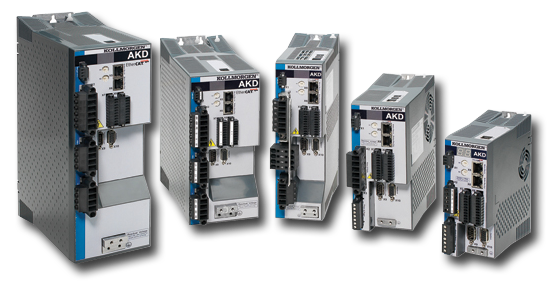 AKD® Family has been on the market for years supporting the largest customer installed base offering:
Industry leading motion control loops
Extensive motor feedback and drive fieldbus support including EtherCAT, EtherNet/IP, Profinet RT, etc.
Plug-and-play with Kollmorgen motors
IP67 drives can be mounted to machine, outside the control panel