Learn More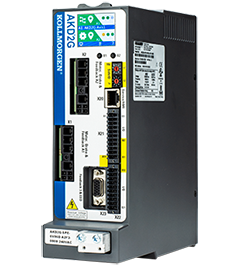 Born from a rich AKD heritage, AKD2G is the latest servo drive technology adding:
Dual-axis technology for additional space savings
Built-in functional safety options via SafeMotion Monitor (including FSoE)
Color Graphic Display
Optimized for single-cable power and feedback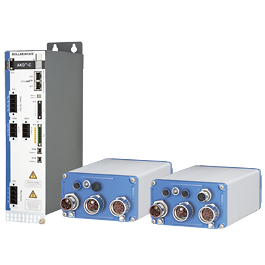 The AKD-N decentralized servo drive reduces cabinet space and opens the way to a smarter machine automation with 80% less cabling. Typical applications for the AKD-N are packaging machines and production machines in food and beverage industry.
IP67 drives can be mounted to machine, outside the control panel
Reduced cabling because DC, network, power supply, I/O level as well as safety (STO) run in one cable
More flexibility in machine design, can be "cold plate" mounted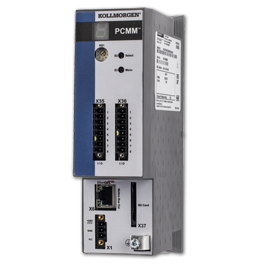 The PCMM, or Programmable Controller Multi-axis Master, is a high-performance, stand-alone machine controller. The 1.2GHz CPU runs the soft-PLC, EtherCAT master, and real-time motion engine to power machines big and small.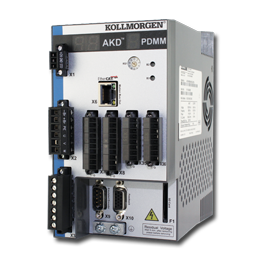 The AKD PDMM® combines one AKD servo axis and the PCMM EtherCAT master controller that supports up to 31+ more additional AKD axes.
Full KAS automation capabilities using IEC61131-3 soft PLC industry standard programming language
Integrated control for multiple servo axes, complete I/O and HMI interface