Learn More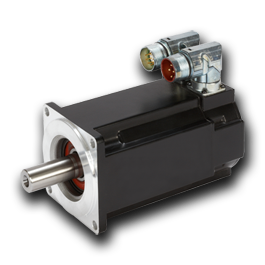 Kollmorgen's brushless servo motors offer the highest torque/inertia ratio over a broad range of speeds—including high speed capabilities up to 8,000 rpm for standard designs and up to 70,000 rpm for special designs.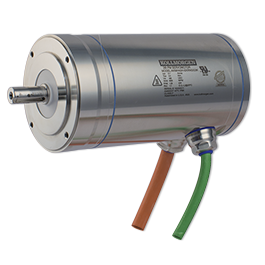 The AKMH Series is built to withstand the most rigorous of washdown regimens. The combination of the AKMH's IP69K construction and corrosion resistant materials make for a servo motor that will last the life of your machine.

A servo motor is an electromechanical device that produces torque and velocity based on the supplied current and voltage. A servo motor works as part of a closed loop system providing torque and velocity as commanded from a servo controller utilizing a feedback device to close the loop. The feedback device supplies information such as current, velocity, or position to the servo controller, which adjusts the motor action depending on the commanded parameters.
Brushless motors dominate the market, and with good reason. Learn the design principles, benefits and best uses for both motor types in our new blog.