Back to top
Staying on top all the time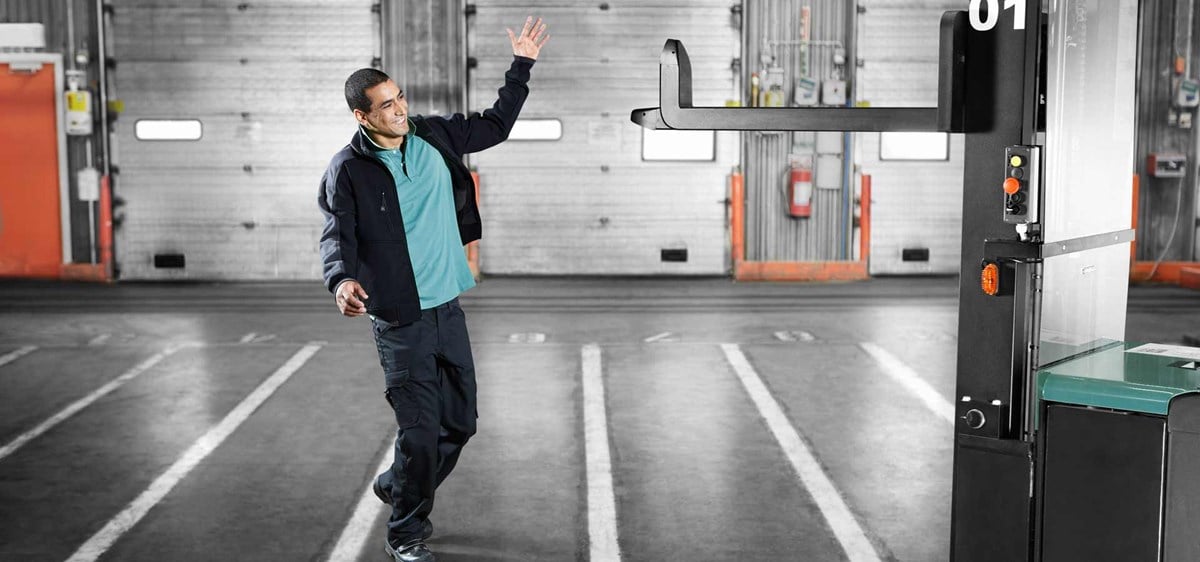 Your Automated Guided Vehicles (AGVs) are up and running. Your staff understands and embraces the change to the new way of working. Now you need to secure long-term success with good management of service and upgrades. A job that is easier than you might think.
The early changes
A typical AGV project includes going through the current process flows, defining smart driveways and explaining to people why AGVs are needed and how they work. Usually, performance measurements show efficiency improvements after only a few months. The next step is to fine-tune the new process flows to perfection.
"In most AGV projects, we make changes to the system during the first one to two years because the client sees what could be optimized," says Jürgen Kammer, APM-specialist at Jungheinrich. "Changing the logic is quite easy with open and scalable systems such as NDC8 from Kollmorgen."
AGVs are often installed in existing manufacturing plants and warehouses, with little or no interruption of daily work. Changing the system goes just as smoothly.
Easy to maintain
Your AGVs, for example, automated lift trucks or mobile robots, need service at regular intervals. Software upgrades are often related to ERP or WMS upgrades.
"You want your AGV system to perform all duties with the same level of quality over time," says Peter Ekelund, Director Services at Kollmorgen. "Just make sure you service your trucks and robots in time and upgrade software only when necessary."
The controlled driving of AGVs also contributes to lower service costs, as an automatically driven vehicle has much less wear and tear compared to a manual lift truck.
Preparation is the key to success
This is the third article about AGV installations. The first dealt with the importance of change management; the second described installation and integration work and here we focus on service and upgrades. The key takeaways this time are:
Allow easy changes to the software – choose an open platform
Upgrade without shutdowns – pick the right software and timing
Expect lower service costs – AGVs are careful drivers
Kollmorgen has been a driving force within vehicle automation for decades. With an installed base of 20,000 vehicles, we have seen and solved almost any challenge there is to AGV installations. Benefit from our knowledge by subscribing to our newsletter and contact any of our partners to get started with your AGV installation.
About the Author
Automated Guided Vehicles