Learn More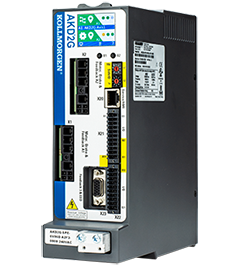 Born from a rich AKD heritage, AKD2G is the latest servo drive technology adding:
Dual-axis technology for additional space savings
Built-in functional safety options via SafeMotion Monitor (including FSoE)
Color Graphic Display
Optimized for single-cable power and feedback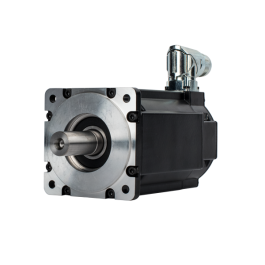 AKM2G represents the latest evolution of the industry-leading AKM motor family. With significant torque increases in the same motor size OEMs can achieve substantial performance improvement without changing the motor mounting or using more machine space.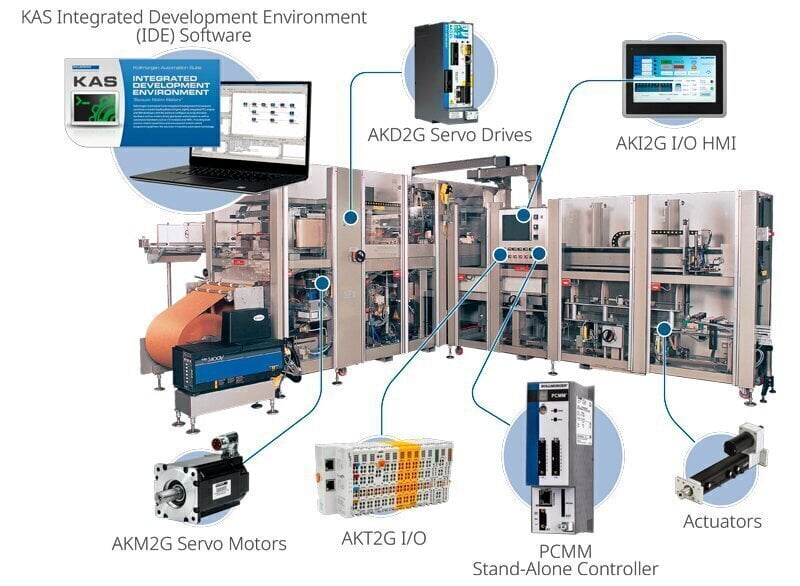 Kollmorgen Automation Suite (KAS) includes all the software and hardware you need to bring truly differentiated, high-performance machines to market faster. KAS has been proven to measurably accelerate development, increase throughput, minimize scrap and maximize overall equipment effectiveness.

More precise cutting, folding and forming. Faster, more flexible changeover. Faster throughput. Minimal errors and scrap. Better motion makes the difference.