Learn More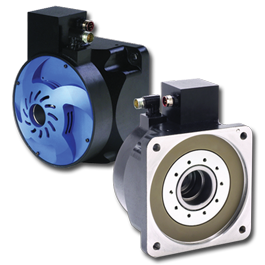 Our exclusive Cartridge DDR® servomotors combine the performance advantages of a frameless motor with the ease of installation of a full-frame motor. The advanced electromagnetic design provides up to 50 percent more torque density than comparably sized conventional servo motors.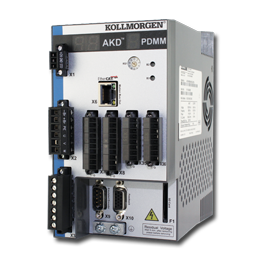 The AKD PDMM® combines one AKD servo axis and the PCMM EtherCAT master controller that supports up to 31+ more additional AKD axes.
Full KAS automation capabilities using IEC61131-3 soft PLC industry standard programming language
Integrated control for multiple servo axes, complete I/O and HMI interface

More precise cutting, folding and forming. Faster, more flexible changeover. Faster throughput. Minimal errors and scrap. Better motion makes the difference.

The performance benefits of direct-drive motors are well documented: industry-leading performance, improved accuracy, higher throughput, better reliability and quieter operations. This is because, unlike a conventional motion setup, a direct-drive system connects the rotary or linear motor directly to the load, reducing the number of moving parts in the system.