Back to top
Optimize your stepper motor solution with a new tool from Kollmorgen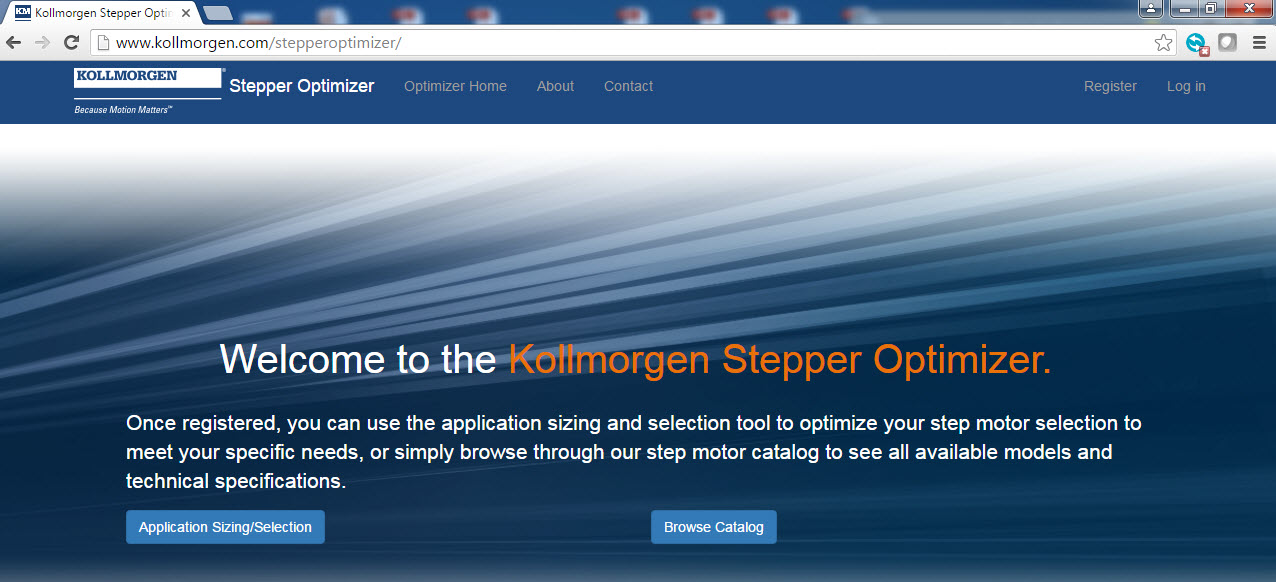 We are excited to introduce the launch of a brand new product selection tool – Kollmorgen Stepper Optimizer. Optimizer provides multiple ways for you to discover what Kollmorgen stepper motor works best in your application. Comprised in the tool are Kollmorgen's most highly recommended stepper series. This includes our newest stepper product, the PMX Series, as well as our popular Powermax® and POWERPAC® product families.
The tool offers two main features: Browse and Application Sizing/Selection.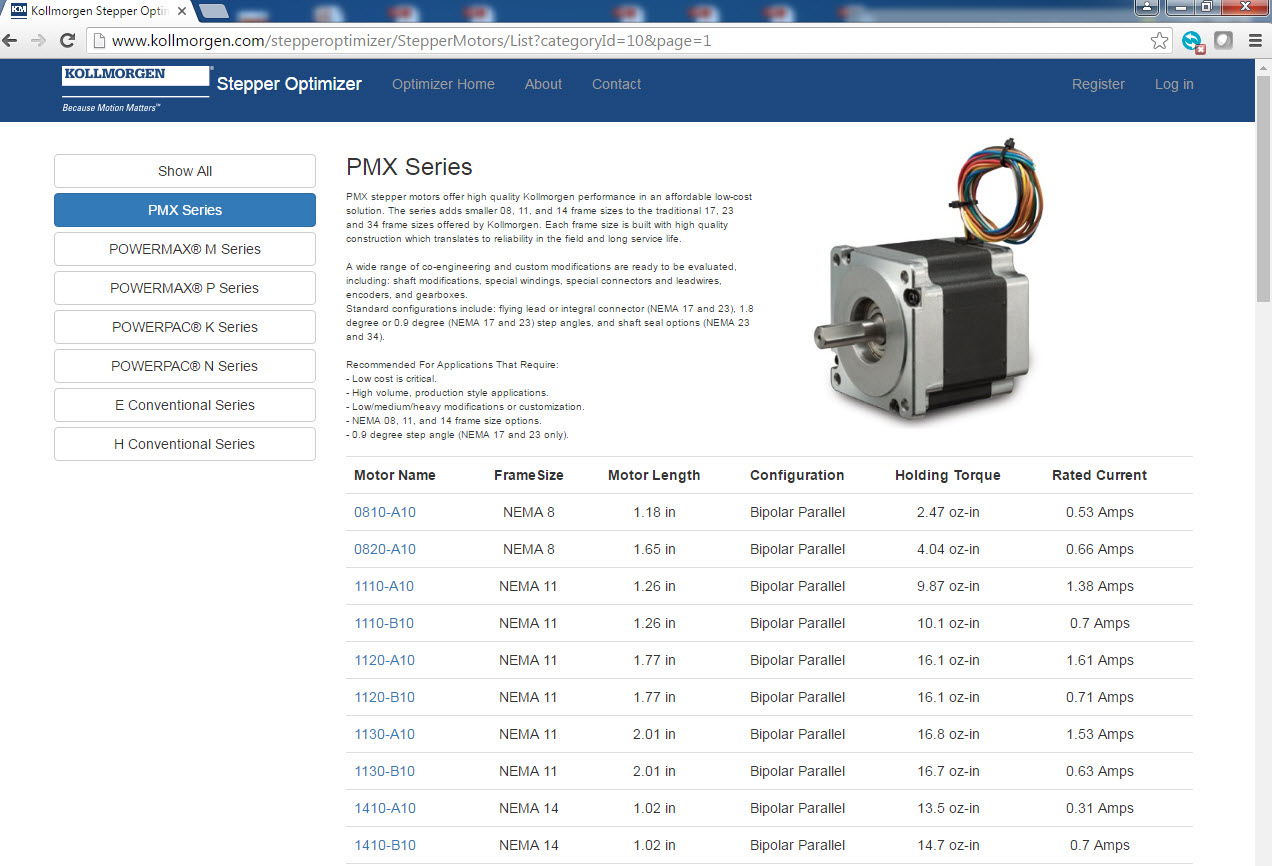 Browse Feature:
The Browse function is most useful if you have a motor winding already identified, or want to quickly access catalog part numbers. You can jump straight to performance and thermal curves for each winding, and even modify the available voltage and current to match your stepper drive configuration! Each winding page also includes complete motor specifications and ratings. You also have the ability to export data into an easily shareable PDF document.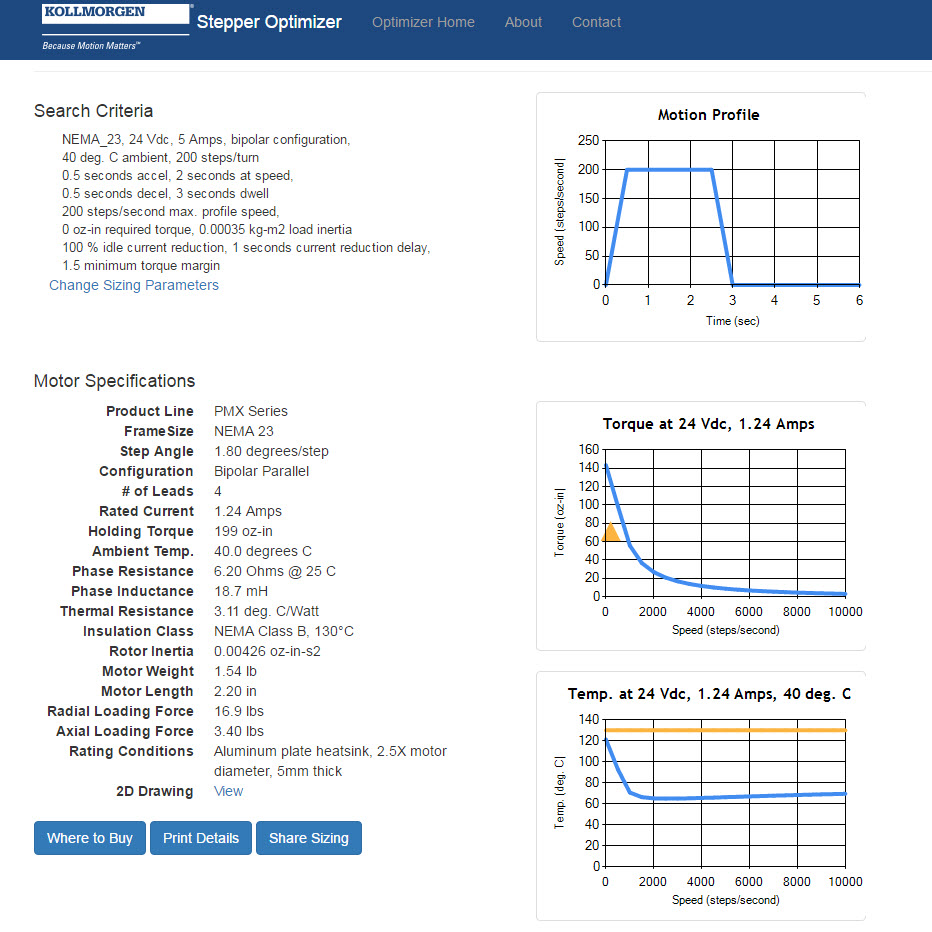 Application Sizing/Selection Feature:
This feature is recommended if you are sizing an application from scratch. Optimizer will first ask you for any known application requirements, including: available current, input voltage, ambient temperature, duty cycle, and current reduction delay - just to name a few. Then it will run an algorithm to look through our stepper motor database, and identify recommended windings based on your input criteria.
We are constantly looking for new ways to enable innovators and make integration of our products into your machine easy and accurate. If you have new ideas, or feedback on our existing tools, feel free to contact Kollmorgen today and let us know!
Give Stepper Optimizer a try by clicking here:Stepper Optimizer
About the Author
Automated Guided Vehicles