Learn More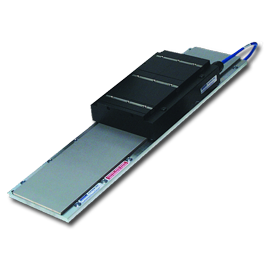 A Direct Drive Linear (DDL) motor is basically a rotary motor that is laid out flat and directly coupled to the driven load, eliminating the need for ball/lead screws, rack and pinions, belts/pulleys and gearboxes.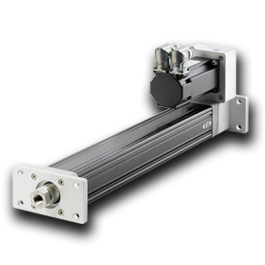 Backed by many decades of experience and innovation, Kollmorgen's electric cylinders, rodless actuators, and precision tables lead the industry in force, precision and quality. We offer a full selection of linear actuators ranging from 20 N to 25 KN of thrust force (5 lbf to 3,500 lbf), and from 100 mm to 1.5 m in length (4 in to 4.9 ft). All these products achieve positioning accuracy within 0.1mm (0.004")—less than the width of a human hair.

Enter your performance and sizing requirements to find the right Kollmorgen products for your application.