Learn More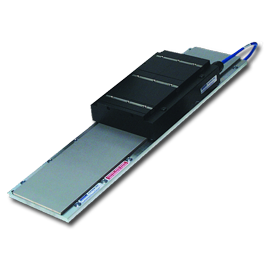 A Direct Drive Linear (DDL) motor is basically a rotary motor that is laid out flat and directly coupled to the driven load, eliminating the need for ball/lead screws, rack and pinions, belts/pulleys and gearboxes.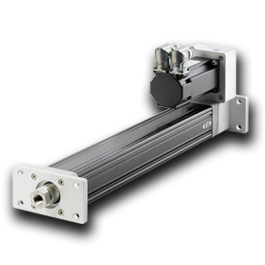 Backed by many decades of experience and innovation, Kollmorgen's electric cylinders, rodless actuators, and precision tables lead the industry in force, precision and quality. We offer a full selection of linear actuators ranging from 20 N to 25 KN of thrust force (5 lbf to 3,500 lbf), and from 100 mm to 1.5 m in length (4 in to 4.9 ft). All these products achieve positioning accuracy within 0.1mm (0.004")—less than the width of a human hair.

Last time in our Block and Tackle Series on "What is a Linear Actuator?" we identified the general types of mechanisms that are used to move loads in a straight line. Today's blog expands on that just a bit with a few more details on the different types used in the motion control world.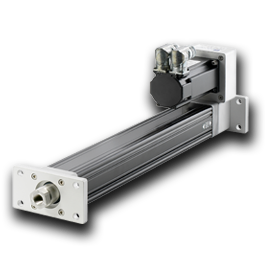 There are several considerations when selecting a direct drive linear actuator for a specific application, such as the required speed, force, motion profile, available physical envelope, and environmental factors. This means the chosen actuator solution must produce the load force and speed requirements, fit in the available space, and perform as required under the subjected environmental conditions of the application.