Back to top
There are 8 of Them and They Both Begin With H
Ooops!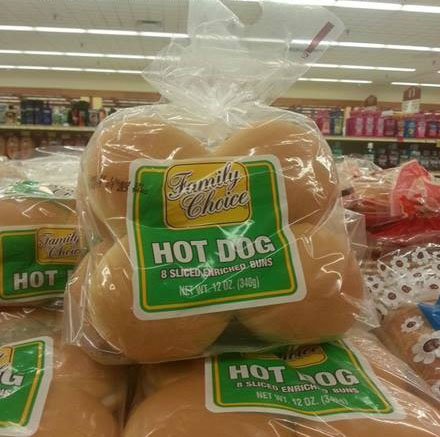 This picture has been floating around social media for awhile now and for the general public, it's just funny. Truthfully, I think some packaging folks probably see the humor as well, however, I imagine there are many meetings taking place discussing how to prevent this from happening again. (Although not specifically because of this picture.)
What is a laughable offense to the public is a representation of the hidden challenges behind packaging and automation. Sure, the package was mostly correct, it contained 8 buns, they were pre-sliced, and odds are pretty good that the two products weigh the same. The package is at least see-through, so as a consumer, you still know what you're buying. But what if it was a bottle of 50mg heart medication that actually contained tablets of 100mg medication? What if regular flour was placed in the gluten free package? What if hotdogs were placed in a hamburger bag?!
Odds are pretty good that this wasn't a packaging machine failure, but a simple operator mix-up. The public consensus is that the person who loaded the bags is at fault, although I question whether the person who chose to make hamburger buns might be the culprit. But as my husband will tell you, I just have to be different. But should the bagger have scanned a bar code that would catch that he or she was about to place the wrong bag type? And if it was the baker who made the mistake and the bagger was correct- is there a way for the machine to identify the correct bag to the correct food?
My solution would be for a laser to measure the length and width of the bun on the conveyor and then choose the correct bag based on a barcode scan. I'm not an engineer, so my solution might be a little lacking- but what about your creativity? How would you use packaging automation products to create a solution and spare the bagger and baker their jobs?
About the Author

Emily, Senior Training Specialist, has over 17 years of experience with Kollmorgen. Starting as an inside sales associate and progressing through various roles in the company, Emily found her passion for training due to her joy for learning – absorbing the plethora of educational insight provided by Kollmorgen's blend of technical, sales, and product teams. Emily earned a BA in communications from Virginia Tech and chose to earn a MSEd in adult education and training to enhance her training speciality.
Automated Guided Vehicles